Graeme Robertson: Framing Perceptions – a Sightsavers exhibition
Wednesday 24 February – Sunday 6 March 2016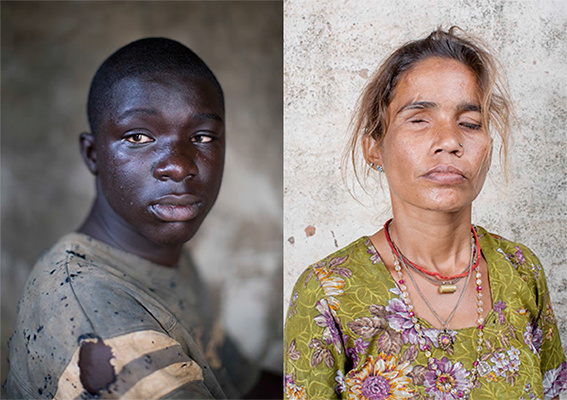 This inspiring and moving exhibition shows what life is like for people with disabilities living in Uganda and India. The exhibition features portraits by award-winning Guardian photographer Graeme Robertson, who visited social inclusion projects with international development organisation Sightsavers.
The exhibition highlights the impact of inclusion and exclusion, and shows how empowerment can make a world of difference.
There are around one billion people living with disabilities worldwide – in many countries, they're the most excluded and hardest to reach of all groups in their community. They're less likely to have access to healthcare and education, and in turn find earning a livelihood and lifting themselves out of poverty that much more difficult, if not impossible.
Some of the people featured in Framing Perceptions have missed out on opportunities and experienced the devastating impact of exclusion, while others have been empowered to transform their lives and become leaders in their communities.
In Rajasthan, India, the Sightsavers-supported URMUL Trust is bringing people with disabilities together to establish disabled people's organisations enabling people to learn about and claim their rights. In Uganda, the country's Inclusive Education Programme works with schools to break down barriers to education.
Framing Perceptions has previously been on display at the Oxo Tower gallery in London, and in New York at an event (held during the 2015 United Nations General Assembly) attended by President Michael D Higgins. Selected images from the exhibition are currently on permanent display in the United Nations building in New York.
Image: © Graeme Robertson / Sightsavers
Wednesday 24 February – Sunday 6 March 2016
Meeting House Square
Temple Bar, Dublin 2
Telephone: +353 1 6714654
Opening hours / start times:
Tuesday - Saturday 11am - 5pm. Mondays by appointment for education, artists archiving and training. Closed Sundays
Admission / price: Free