Gordon Harris: Silver Linings
Friday 21 September – Tuesday 9 October 2018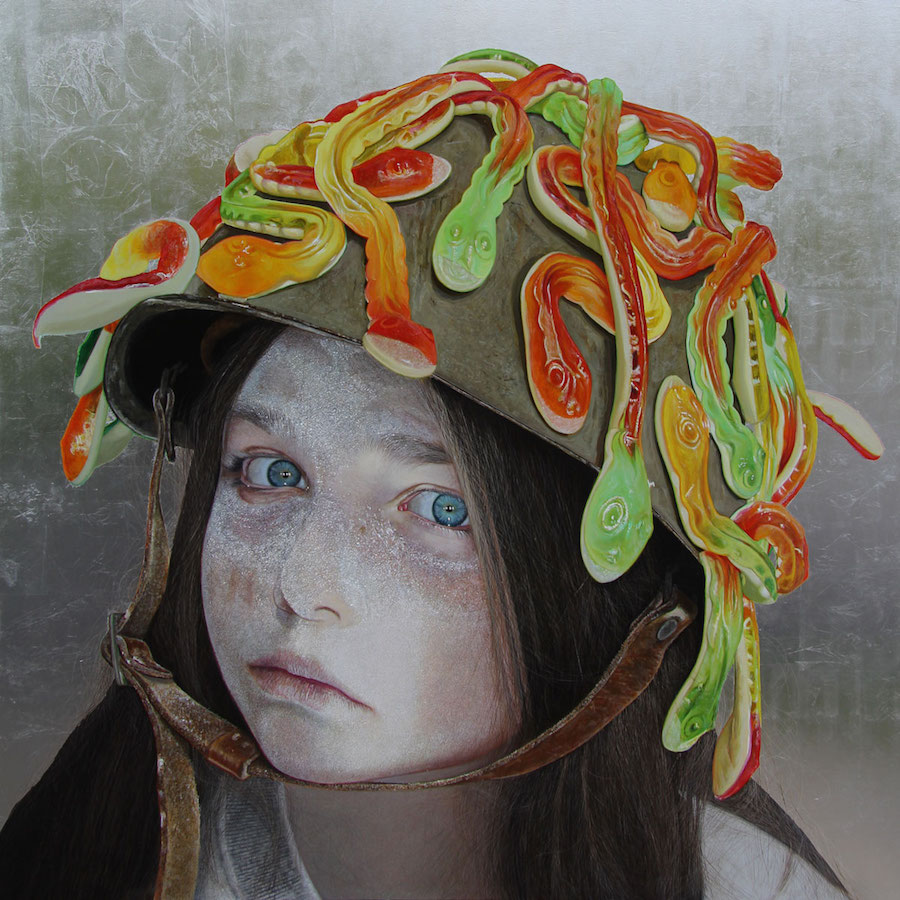 Gormleys Fine Art is delighted to announce 'Silver Linings', an exhibition of new works by Gordon Harris, coming to our Dublin gallery this September. The exhibition will open on Culture Night, Friday 21st September and will run until the 9th October at 27 South Frederick Street, Dublin 2. The exhibition consists of a series of oil paintings on board with additional silver leaf. The works featured depict a series of portraits and contemporary still lifes.
Irish contemporary artist Gordon Harris is internationally recognized and renowned for his high realism figurative work. The exhibition will feature a range of works differing in size and imagery. The works focus on the theme of youthful playfulness.
Harris is a figurative artist with superb technique and a meticulous eye to detail. He infuses a sense of harmony between the natural and conceptual to create works that are provocative and dramatic. He renders his subjects to a timeless matter.
He has adapted an old medium to the scrutiny of a new world. The surfaces of the oil paintings are often embellished with genuine gold and silver leaf. These precious metal leafed areas will shift with the intensity of light in a space or as one simply walks across the room.
Harris has gained a strong reputation as one Ireland's most promising figurative painters, along with a strong following in the UK and France where he exhibits regularly. In 2013 he had a sell-out solo show in Ireland and in 2014 his work was selected for the annual RHA exhibition. In 2017 he was shortlisted for the Hennessy Portrait Prize. Harris' works are included in many collections throughout the world including Ireland, U.K, Japan, U.S.A., London and Monaco.
Friday 21 September – Tuesday 9 October 2018
27 South Frederick Street, Dublin 2
Telephone: +353 1 6729031
Opening hours / start times:
Monday 10:00 - 17:30
Tuesday 10:00 - 17:30
Wednesday 10:00 - 17:30
Thursday 10:00 - 19:00
Friday 10:00 - 17:30
Saturday 10:00 - 17:30
Admission / price: Free