/Glitch Festival 2015
Friday 29 May – Saturday 6 June 2015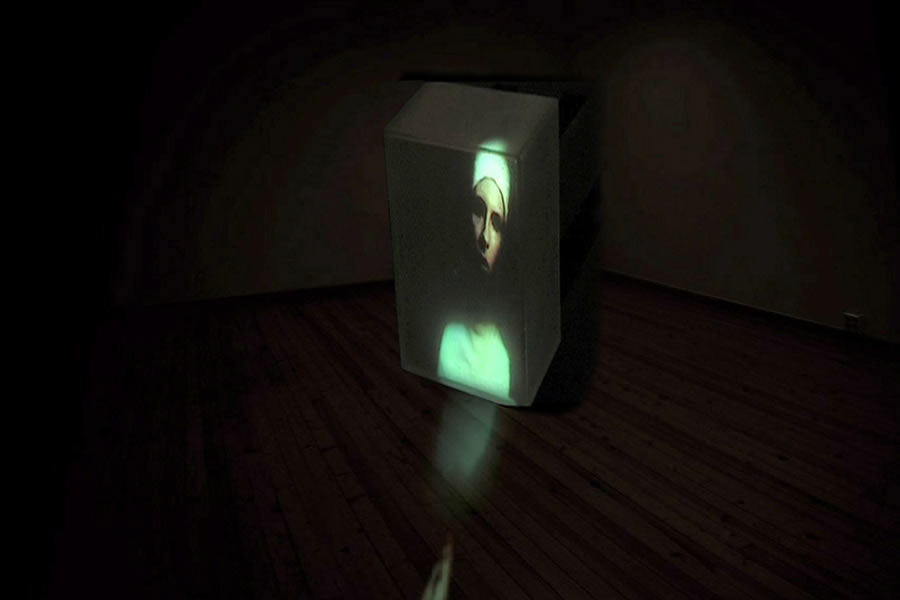 Curated by Ciara Scanlan + Matthew Nevin of MART
featuring Adam Gibney, Anne Cleary & Denis Connolly, Bonnie Begusch, Brian Duggan, Cecily Brennan, David Stalling, Jonathan Mayhew, Katherine Nolan, Louise Brady, Marie Farrington, Mark Clare, Sam Jury, Stephanie Golden & Moya Clarken, Steven Maybury
Also featuring Homebeat, Square in the Circle and Jennie Taylor with more to be announced.
This years /Glitch Festival investigates notions of moveable space from an augmented point of view. The curators presented the question "How can technology activate a more visceral connectivity from a virtual standpoint?" to a series of established and emerging Irish and international artists. The artists were encouraged to sample/ experiment with both old and new technologies to investigate the influence of technology within space, reassessing what it is to be both local and yet hold an inter/national spatial autonomy.
This years festival is housed both in RUA RED & MART Galleries will feature interactive visual & sound artworks that will encourage the audience to engage and experiment with altered technologies. The curators have reconstructed a representational frame of The MART old fire station within RUA RED's Gallery 1. Altering the traditional white cube to become host to a foreign venue, additionally some work will be displaced and part projected in both venues.
Download the /Glitch app now from the Google Play Store and iTunes now.
EVENTS:
FRI | 29 MAY | 6PM | FREE – /GLITCH 2015 LAUNCH with a live performance from HOMEBEAT
SAT | 30 MAY – 13 JUN | 10.30am – 11.30am | €20 for 3 weeks – iTrolley
SAT | 30 MAY | 10am – 4pm | €15 – Beginners Interactive Design Workshop with Adam Gibney
WED | 3 JUN | 7pm | FREE – /GLITCH Talks Event with Jennie Taylor
SAT | 6 JUN | 10am – 4pm | €15 – Sound as a Medium Workshop with David Stalling
#glitch15
Friday 29 May – Saturday 6 June 2015
South Dublin Arts Centre
Tallaght, Dublin 24
Telephone: +353 1 451 5860
Opening hours / start times:
Monday 10:00 - 18:00
Tuesday 10:00 - 18:00
Wednesday 10:00 - 18:00
Thursday 10:00 - 18:00
Friday 10:00 - 18:00
Saturday 10:00 - 18:00
Admission / price: Free