Gerry Blake: Home Place
Friday 25 March – Friday 3 June 2022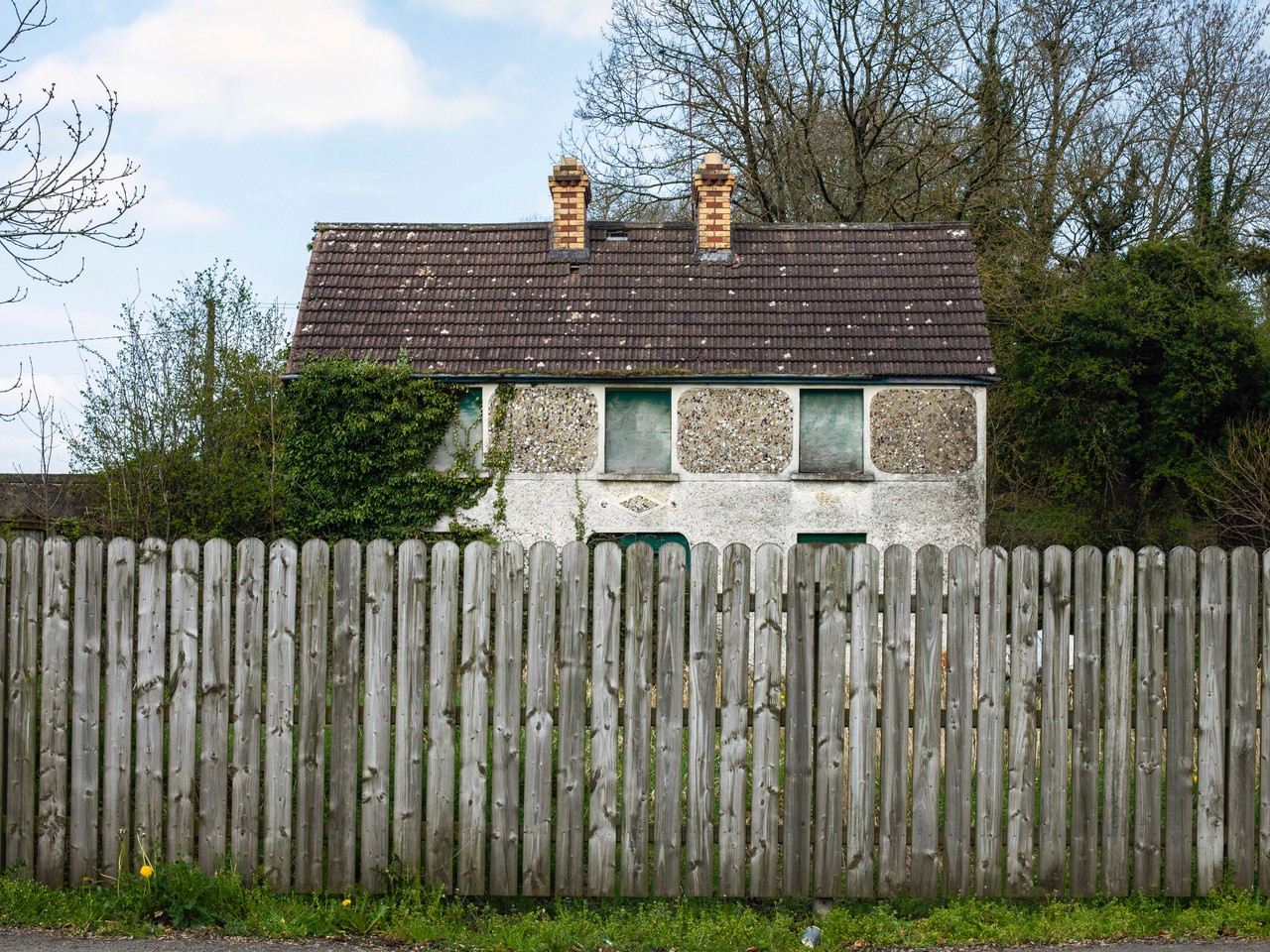 ――― In venue ―――
An exhibition of new work
Home, in the form of a dwelling, is a place of belonging and attachment. Making a home, however, is more difficult now than at any time in recent memory. Housing shortages are rife across the developed world and in Ireland the problem is particularly acute. People struggle to find a home for themselves long after they have left the house they grew up in. Despite the dire need for adequate accommodation there are empty and abandoned houses to be seen in towns and cities throughout the country. Each of these houses was once a home and could again become someone's dwelling place. With such visibility, these unoccupied houses are symbolic of the disconnect between the idea of a house as a home and the reality of a commodified housing system where houses are seen more as investment vehicles or financial assets.
Photographic artist Gerry Blake has spent the last 3 years exploring abandoned houses around Ireland, visiting counties Cavan, Monaghan, Dublin, Sligo, Wicklow, Cork and Kerry. On these journeys, he also met with people who are living in various forms of accommodation, from cottages and apartments to house boats and converted buses.
Making a home is an arduous endeavour and those who undertake it often have to negotiate significant obstacles.
The question asked is why are people struggling to make themselves a home in a country littered with empty houses?
Born in Dublin, Gerry Blake had a career in computing before taking up the study and practice of photography and is now a full time photographic artist and tutor. His work is mainly concerned with the individual in his or her environment, and in his practice he explores how we are shaped through the environmental situations in which we find ourselves. He has exhibited nationally and internationally and his work is held in public, private and corporate collections.
Dún Laoghaire-Rathdown County Council is pleased to host this exhibition, with An Cathaoirleach, Cllr Lettie McCarthy saying "dlr is delighted to showcase this exhibition of incredible images from Gerry Blake. It is thought provoking to see such an interesting visual representation of this important issue"
Friday 25 March – Friday 3 June 2022
dlr LexIcon
Dún Laoghaire, Co. Dublin
Telephone: +353 1 271 9531
Opening hours / start times:
Monday – Thursday 10am – 8pm • Friday & Saturday 10am – 5pm • Sunday 12pm – 4pm
Admission / price: Free