George Bolster: You Are Made of Stardust
Saturday 8 February – Friday 28 August 2020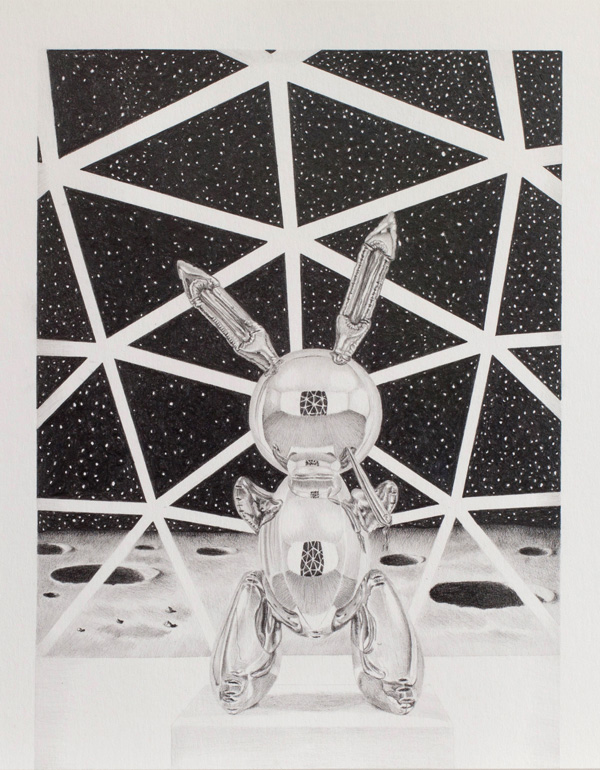 ――― Reopened ―――
Solstice is delighted to present George Bolster, You Are Made of Stardust, an exhibition of new and recent work by New York-based Irish artist George Bolster. This exhibition features new works which will be exhibited for the first time as well as recent large scale works that were developed during his residency at the Search for Extra-terrestrial Intelligence Institute (SETI) and subsequent research with the Kepler Mission scientists from NASA Ames in Northern California. Two important works in the exhibition are You Are Made of Stardust (2019) a suspended mobile that echoes a cosmic array appearing above the heads of the viewer, and Our Life Mirrored by Two Suns: Kepler 16b (2018), a panoramic tapestry in the form of a three-metre-high enveloping circle.
The exhibition can be viewed online here (scroll down the page!).
In 2020, following the 50th anniversary of the first moon landing, Bolster questions what that "giant leap for mankind" means as well as the philosophical implications for historic forms of belief and superstition.
George Bolster was born in Cork in 1972. His recent solo exhibitions include: Towards A Universal Sublime, Bratislava, Slovakia (2018); Amazement Insulates Us All, Memento Vivere, The Lab, Dublin. (2015); Un/natural History: Drowning Captiva, Nuit Blanche, Toronto, Canada (2014); High on Christ, Chung King Projects, Los Angeles, California, USA (2009); and sociodesic: a space for the three great loves, Galway Art Centre (2010).
Curatorial talk and exhibition opening Saturday 8 February at 2:30pm
Admission free, no booking required.
To mark the opening of the exhibition, join George Bolster for an informal chat to discuss the ideas and inspiration behind his work.
ASSOCIATED EVENTS
Fri 21 February – The Gallery as a Classroom (CPD for Primary School Teachers)
Thurs 27 February – Contact (1997) Cinema Screening
Thurs 5 March – Prints of Stardust (Secondary School Workshops)
Wed 11 March – Planetary Pioneers (Primary School Workshops)
Image: George Bolster: You
Are Made Of Stardust
, 2019. Installation view at
Sirius Arts Centre
Saturday 8 February – Friday 28 August 2020
Navan, County Meath
Telephone: +353 46 9092300
Opening hours / start times:
Tuesday 11:00 - 16:00
Wednesday 11:00 - 16:00
Thursday 11:00 - 16:00
Friday 11:00 - 16:00
Saturday 11:00 - 16:00
Admission / price: Free