George Bolster: Communication: We are not the only ones talking…
Saturday 7 January – Saturday 11 February 2023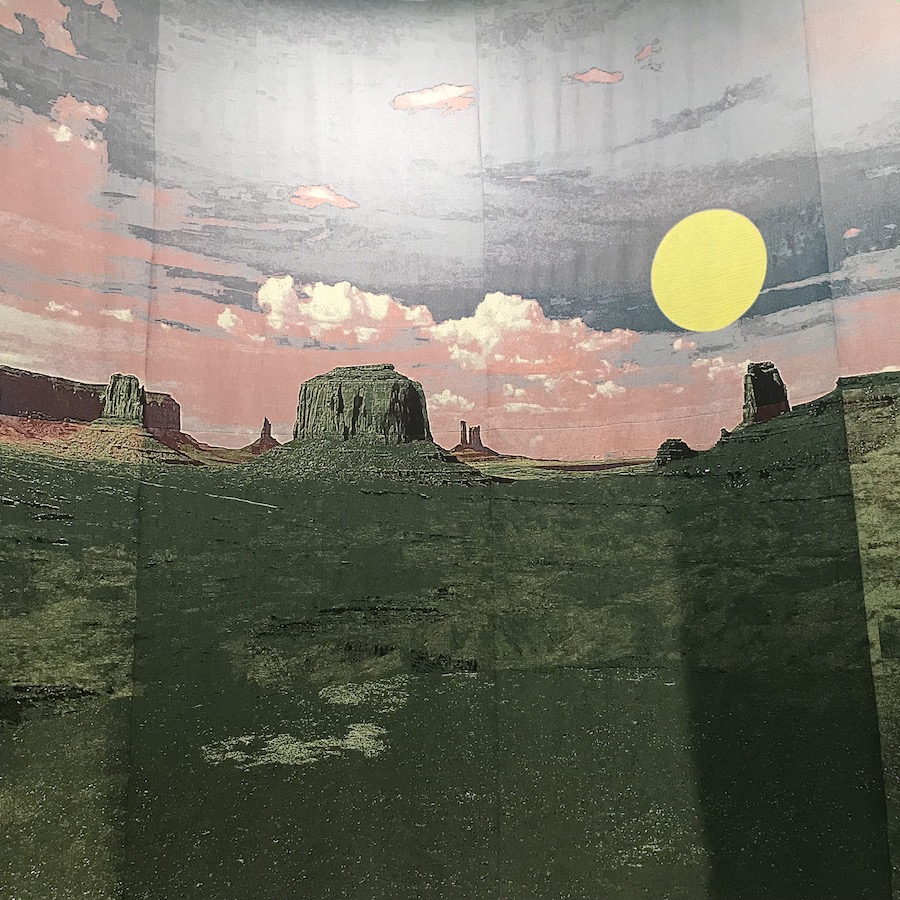 New York-based, multi-disciplinary artist George Bolster combines science, science fiction and art history to explore the challenges we face as a sustainable society and as a sustainable species with a future on this planet. In Communication: We Are Not The Only Ones Talking… he examines language and the possibilities of understanding both other life forms on earth and signals from earth like planets. His discussions with NASA scientists; astronomers from the Search for Extraterrestrial Intelligence (SETI) Institute; and biologists from the Alaska Whale Foundation have informed the works throughout this exhibition. The discovery of syntax (complex language) in humpback whales and bottlenose dolphins has foregrounded questions of how we interact with other species and how we readdress our place in both nature and evolution.
Following on from research conducted while artist in residence at the Search for Extraterrestrial Intelligence Institute (SETI), Bolster is fascinated by the discovery of over 5,000 planets by the NASA Kepler mission and other projects, and our potential ability to understand non-human languages on this planet, which may help in deciphering signals from other planets in the Milky Way. The SETI Institute proposes that if we manage to communicate with other forms of terrestrial life, we may be able to communicate with life on other planets. This has a multitude of meanings for the future of our species.
George Bolster is an Irish multidisciplinary artist who lives and works in New York City. He has exhibited at numerous museums and galleries internationally. Through oppositional narratives, his work addresses ideas and belief systems from multiple perspectives, using a combination of science, art history, and science fiction to examine our most pressing societal and species-wide challenges.
His recent solo exhibitions include: Tearing at the Fabric of Your Reality, Ulterior gallery, NYC, USA; You Are Made of Stardust, Solstice Arts Centre, Navan, Meath, Ireland; Tatooine: Sci-Fi Becoming Fact, Sirius Arts Centre, Cork, Ireland; Towards A Universal Sublime, Bratislava, Slovakia (2018); Amazement Insulates Us All, Memento Vivere, The Lab, Dublin, Ireland (2015); Un/natural History: Drowning Captiva, Nuit Blanche, Toronto, Canada (2014). His recent group exhibitions include: RHA 190, RHA, Dublin, Ireland; Traveling to the End, MMCA, Seoul, Korea (2019); Music +Maker, Solstice Arts Centre, Navan, Ireland (2019); In The Future, Collyer Bristow Gallery, London, UK (2018); Making Contact: SETI Artists in Residence, New Museum Los Gatos, California, USA (2016); Et si on s'était trompé?, Centre Culturel Irlandais, Paris, France and Uillinn: West Cork Arts Centre (2015).
Image: George Bolster, Reality is more than We can Comprehend (2022); Jacquard, acrylic, and sand
Saturday 7 January – Saturday 11 February 2023
Skibbereen, Co Cork
Telephone: +353 28 22090
Opening hours / start times:
Monday to Saturday, 10am to 4:30pm
Admission / price: Free