George Bolster and Damien Doyle: Amazement Insulates Us All / Memento Vivere
Friday 20 November 2015 – Saturday 16 January 2016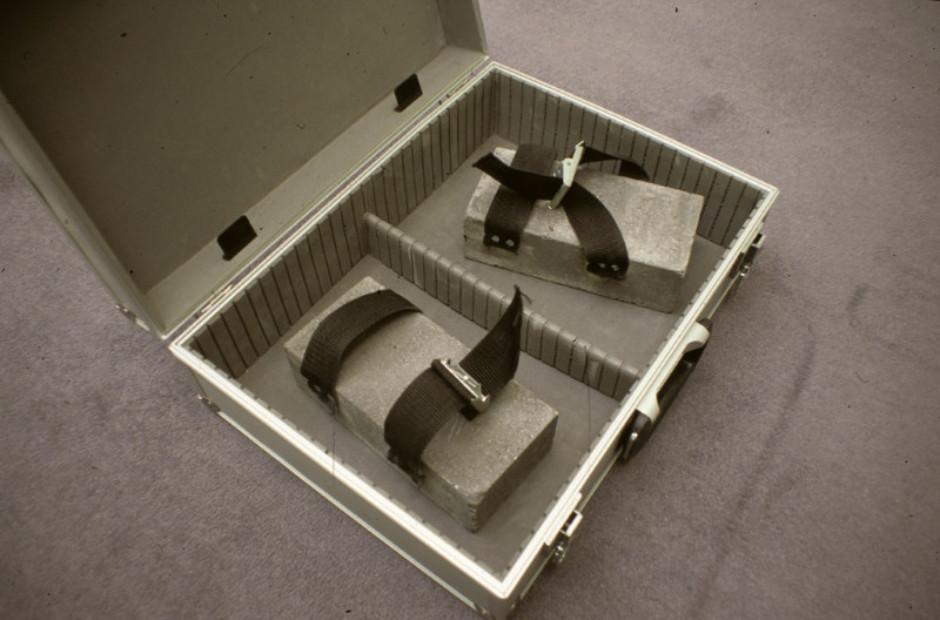 Presented in association with First Fortnight
Damien Doyle (1970-2010) was born in Dublin, he completed his BFA in sculpture at Crawford College of Art and Design, in Cork; and an MA in sculpture at the University of Ulster, in Belfast. His solo exhibitions included: Preoccupation, an Act before Insight, 1996, Cork, Ireland and Room, 1993, Temple Bar Galleries. He work was included in numerous group exhibitions including: Tulca:i-podism: Cultural Promiscuity in the Age of Consumption, 2008, Galway, Ireland; Untitled, Sculpture Society of Ireland, Dublin; and Singled out, 1996, Catalyst Arts Centre. He was the recipient of numerous awards from the Arts Council of Ireland and was artist in residence at USF Verftet Space, Bergen, Norway. His work was acquired by the Allied Irish Bank collection and University College Cork, in addition to numerous private collections.
George Bolster (1972 -) was born in Cork, Ireland. Selected solo exhibitions include: Un/natural History: Drowning Captiva, Nuit Blanche (Commission), Toronto, CA; High on Christ, Chung King Projects, LA, USA; idealisms fail because humans have to live them, Monster Truck, Dublin, IRE; Sociodesic: a space for the three great loves, Galway Art Centre, IRE and Eye of the Needle, Pallas Heights, Dublin, IRE. His group exhibitions include: Et si on s'était trompé?, Centre Culturel Irlandais, Paris, France; /seconds, Sharjah Art Foundation, Sharjah, UAE; These Days: Elegies for Modern Times, Mass MoCA, Massachusetts, USA; Irish Art does not Exist, Station Independent, New York, USA; Flip, Chung King Projects, LA, USA; EVA International, Limerick, IRE and Passing Through, Glucksman Gallery, Cork, IRE. In 2013 Bolster was awarded an AIR from the Rauschenberg Foundation.
Image: Damien Doyle, Buffer, 1996
Friday 20 November 2015 – Saturday 16 January 2016
Foley Street, Dublin 1
Telephone: +353 1 222 7850
Opening hours / start times:
Monday to Friday 10:00am – 6:00pm. We are currently closed at the weekend. Bookings are not necessary.
Admission / price: Free