gender.RIP
Monday 17 December 2018 – Friday 25 January 2019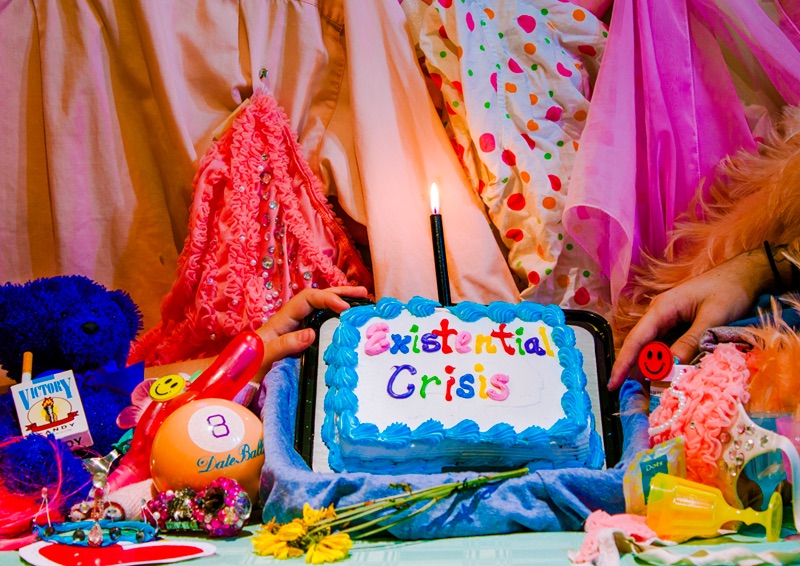 The NCAD Gallery is delighted to introduce, gender.RIP, a new trans-led multi-disciplinary art collective based in Dublin.
In a self-titled gallery presentation, gender.RIP will occupy the NCAD Gallery space by organising a gallery programme inclusive of exhibition, informative workshops, talks and zine making that will focus on local and international trans and queer creative communities, Monday 17 December 2018 – 25 January 2019.
The programme will be launched by Sara Phillips of Transgender Equality Network Ireland (TENI) at 6pm, followed by music Dj'ed by Roo Honeychild until 8.30pm, Monday 17 December 2018.  All are welcome. Join our event page here. More events to be announced soon.
gender.RIP exhibiting practitioners include, Mani Arturo Abreu,  Marina Ayano Kittaka, Hobbes Ginsberg, Carta Monir, Ríon Murphy and Lu  Saborío.
gender.RIP, is a collaboration between Dámhín McKeown (Spirit of Fringe award winning Fully Automated Luxury Gender Oasis, Trans Live Art Salon www.transliveartsalon.com, previously: BUNNY) and Lu Saborío (NCAD SU Equality officer, previously: Rad Queers Resist www.them.us/story/queer-people-reproductive-rights-ireland. Please find www.gender.rip information coming soon.
Exhibitors Information
Mani Arturo Abreu (b. 1991, Santo Domingo) is a poet and artist from the Bronx, New York City, USA. They received their BA in Linguistics in 2014 from Reed College, and currently live and work out of a garage in southeast Portland. Arturo Abreu works with text, ephemeral sculpture, and photography, they work in a process of magical thinking with attention to ritual aspects of aesthetics. They are the author of List of Consonants (Bottlecap Press, 2015), transtrender (Quimérica, 2016), and Incalculable Loss (Institute for New Connotative Action Press, 2018). They co-facilitate home school, a free pop-up art school in Portland. www.manuelarturoabr.eu
Marina Ayano Kittaka is a Japanese American trans woman and artist based in Minneapolis, Minnesota, USA. She is the co-developer of video games such as Anodyne, Even the Ocean, and 'how do you Do It'. Her work explores the relationship between narrative forms and the experience of living. http://marinakittaka.com
Hobbes Ginsberg is a lesbian photographer and filmmaker based in Los Angeles, USA. Ginsberg maks vulnerable, hyper-saturated work about the evolution of self. Once called a "shabby, self taught formalist", hobbes' photos are candid, mythical. Ginsberg is represented as a photographer and director by Adolescent Content, her clients include: VICE, the FADER, BEAT mag, i-D, Dazed, UNIF and more. Please contact alli@adolescentcontent.com for inquiries.
Carta Monir is a cartoonist and micropress publisher living in Ann Arbor, Michigan, USA. In her work, Monir deals with family, memory, gender, technology and trauma. http://cartamonir.co
Ríon Murphy is a trans, queer, feminist, mixed-media artist based in Dublin, Ireland. They make work through narrative stitch and photography, exploring the non-linear and often confusing nature of transition as a non-binary person. www.sadhbhmurphy.com
Lu  Saborío is a nonbinary Honduran artist based in Dublin. They are currently studying Visual Cuture at the National College of Art and Design, Dublin and is one of founding members of gender.RIP along with collaborator Dámhín McKeown.
Image: Hobbes Ginsberg: Still Alive
Monday 17 December 2018 – Friday 25 January 2019
100 Thomas Street
Dublin 8
Telephone: +353 1 6364200
Admission / price: Free