Gavin Lavelle: Burning Green like Orange
Wednesday 16 September – Tuesday 6 October 2015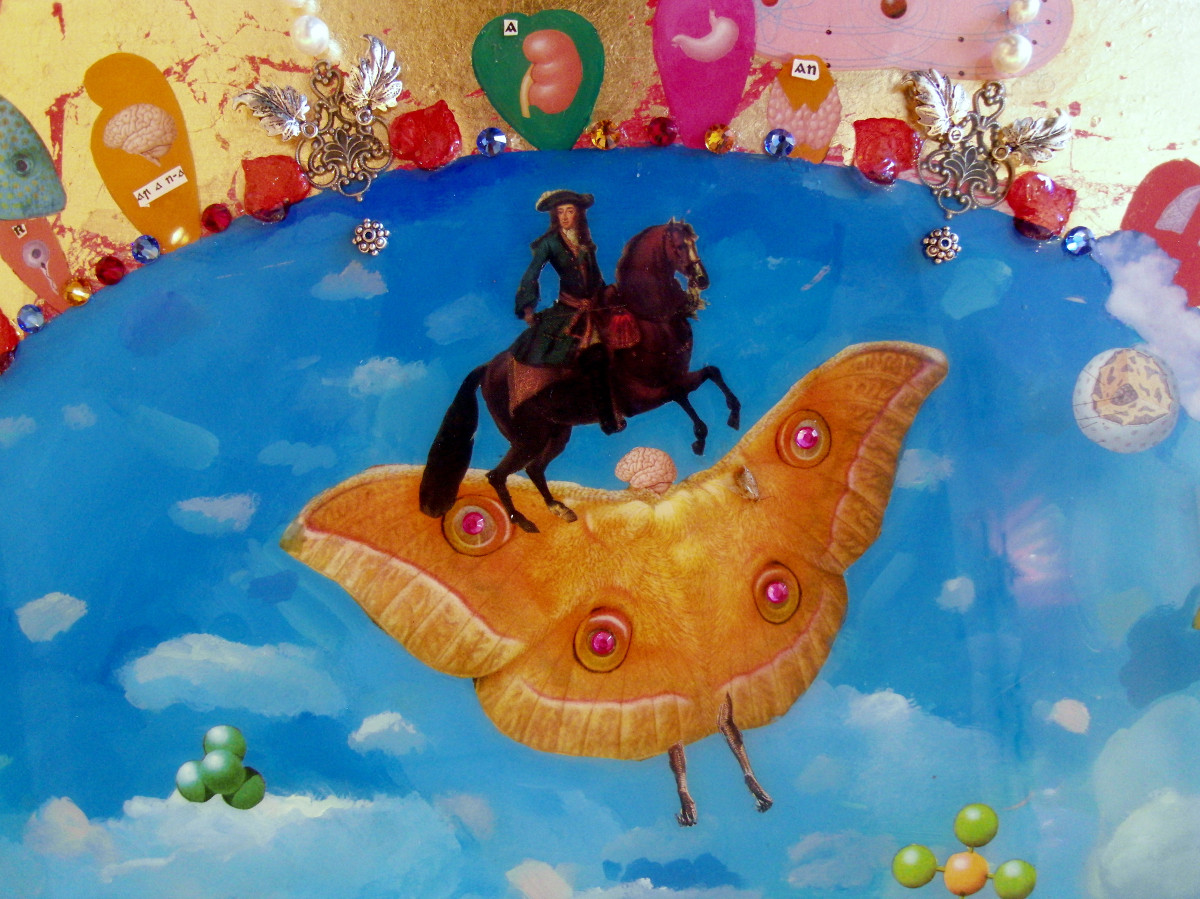 Hits: 2
Gavin Lavelle is a mixed-media artist living and working in Galway. He studied at the National College of Art and Design in Dublin and graduated in 1991 with a B.A. in Fine Art (Painting). He has exhibited widely across Ireland and the UK and has recently exhibited with the Chimera Gallery in Westmeath, Gormley's Fine Art in Galway and the Medici Gallery in London. He has exhibited at the RHA Annual Exhibition for the past five years and in 2004 he was shortlisted for the RTÉ Open House/Irish Arts Review "Emerging Artist of the Year" Award.
Gavin uses mainly acrylic paint on gesso-prepared paper or wood and images from a variety of sources: maps, anatomical and bird books, biology and botanical sourcebooks, historical and travel books and catalogues. He is fascinated by the ideas around history, mythology and an alternative imagination around how history might have turned out.
"Inclusion, categorisation and cross-referencing all goes on in the decision-making and work that goes in to these pieces. There is not a right or a wrong way to read them, nor do I see the need to explain every single element in each piece. There's a framework I have developed and a language I use which can give the viewer enough scope to enter the paintings, should they choose and enjoy them for themselves."
Gavin Lavelle, 2015
"Burning Green like Orange" runs until October 6th 2015.
Wednesday 16 September – Tuesday 6 October 2015
Ashbourne Cultural Centre
Ashbourne, Co. Meath
Telephone: +353 46 9097414
Admission / price: Free