Frank Sweeney: 2 Channel Land
Friday 17 November 2023 – Saturday 27 January 2024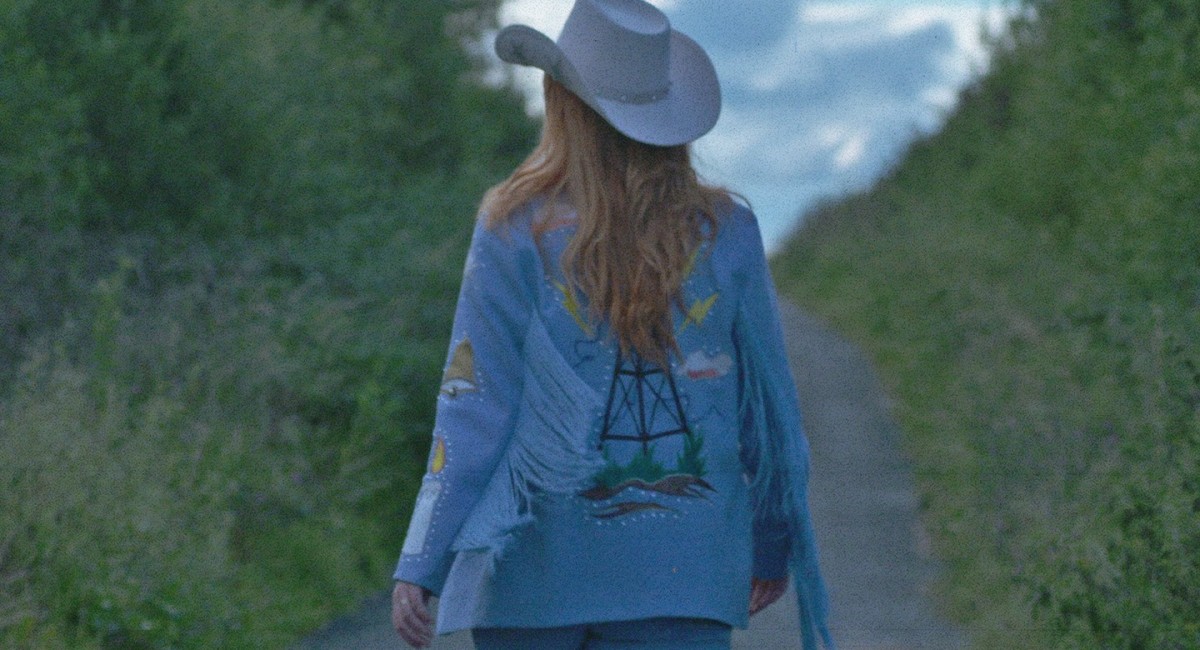 Part of Cork International Film Festival
The film 2 Channel Land explores the history of analogue signals spilling across the borders of Ireland and Britain. Guided by a mysterious threshold deity, we take a journey through Ireland's borderlands in search of community. The research for the film included several interviews relating to pirate television deflector systems in Cork, country music pirate radio stations on the Irish border, and the use of church bells as early forms of communication.
LAUNCH EVENT • SIRIUS, Friday, 17 November, 3-4pm, Free; no booking required
Frank Sweeney and Daniel Fitzpatrick in Conversation
Frank Sweeney and Daniel Fitzpatrick discuss the history of analogue media, the film's parodying of country music videos, Sweeney's interest in sound and popular culture, and the role of collaboration and community building in Sweeny's practice.
Daniel Fitzpatrick is co-director of aemi.
2 Channel Land was commissioned by aemi and SIRIUS.
Image: Frank Sweeney: 2 Channel Land still image
Friday 17 November 2023 – Saturday 27 January 2024
The Old Yacht Club
Cobh, Co. Cork
Telephone: +353 21 481 3790
Opening hours / start times:
Wednesday – Saturday, 12:00 – 17:00
Admission / price: Free