Field Notes from the Border # 1
Thursday 7 March – Sunday 7 April 2019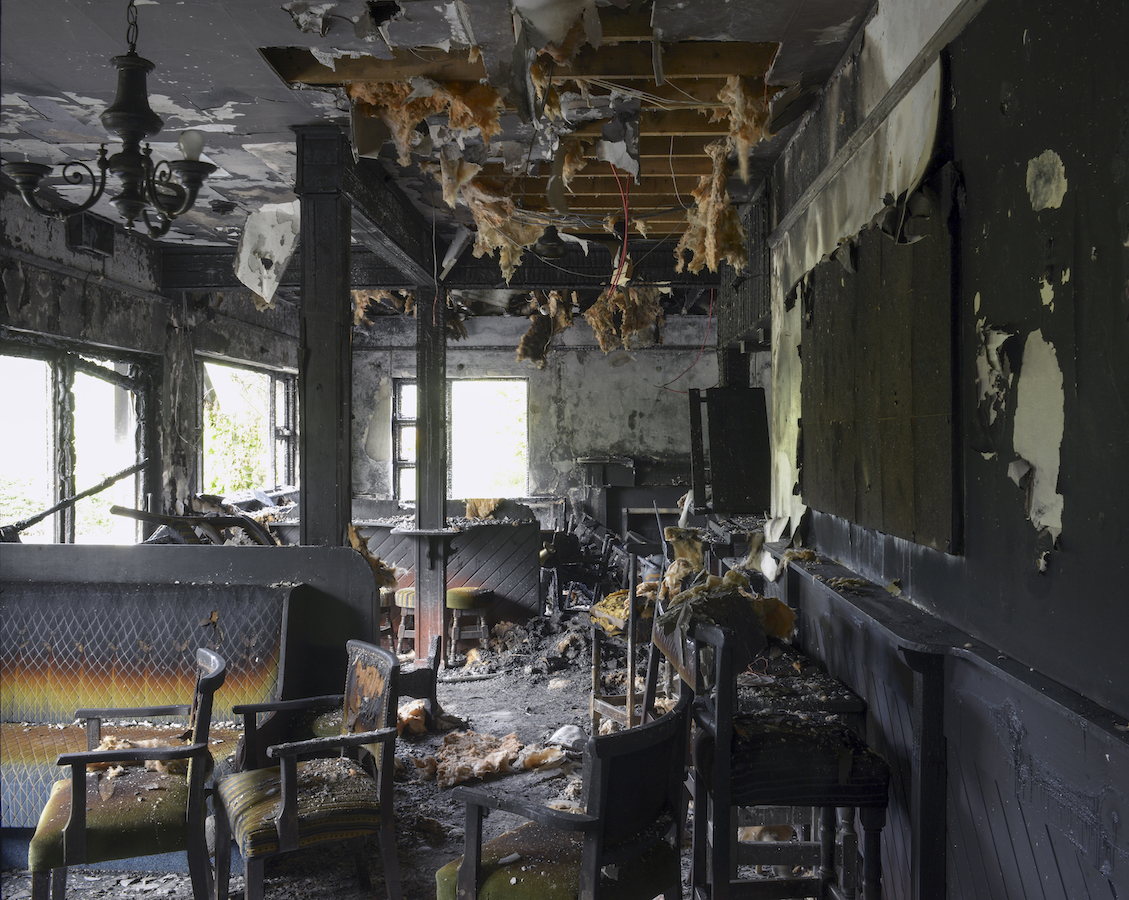 Please join us at 5pm on Thursday 21 March for the exhibition launch events for Field Notes from the Border #1 • 5 – 6pm:  Artists' tour with Anthony Haughey, Raymond B Newman and Kate Nolan • 6 – 7:30pm:   Official launch and drinks reception
Field Notes from the Border presents new work by contemporary artists working along the border in Ireland. A series of cross border exhibitions and engagement programmes curated by Gallery of Photography will respond to the anxiety raised by the prospect of the imposition of a hard border and the unfolding events brought about by Brexit.
Anthony Haughey's exhibition and installation responds to the perceived imminent threat of Brexit to peace and stability in Ireland. New video works, photographs and texts reflect on Ireland's 'seamless' border and consider how function, meaning, and effect are often in a state of flux. As WT Mitchell observes, it is 'a process of human interventions, intersubjective relations and ideologies that determines our understanding of the landscape.'
Raymond B Newman's installation Unsettled Border reflects on the Grand Orange Lodge of Ireland, the complexities of Irish histories and the fragility of current political circumstances. It considers the remoteness of intertwined border landscapes where diminishing numbers of Orange Order members strive to secure the fraternities' isolated meeting places. This installation features photographic works and the premiere of a new film 'LOL 37' made in the historically charged Altnaveigh Orange Lodge on the Armagh/Down border.
Gallery of Photography artist in residence Kate Nolan will present new work from her ongoing long-term project, Lacuna. First premiered in 2017, the work has been developed through the artist's engagement with border communities from Donegal to Carlingford.
Engagement programmes in Gallery of Photography and partner organisations Regional Cultural Centre, Donegal and Nerve Visual Derry~Londonderry, will offer further opportunities for border communities to respond to the exhibitions and to workshop the social and political issues they raise.
Curated by Gallery of Photography Ireland as part of our Reframing the Border programme.
Artists Commissions supported by the Department of Culture Heritage and the Gaeltacht. Exhibition, public art, research and community engagement programmes in 3 venues supported by Department of Foreign Affairs & Trade Reconciliation Fund
Image: © Anthony Haughey
Thursday 7 March – Sunday 7 April 2019
Meeting House Square
Temple Bar, Dublin 2
Telephone: +353 1 6714654
Opening hours / start times:
Tuesday - Saturday 11am - 5pm. Mondays by appointment for education, artists archiving and training. Closed Sundays
Admission / price: Free