Festival of Belonging
Thursday 8 June – Saturday 24 June 2023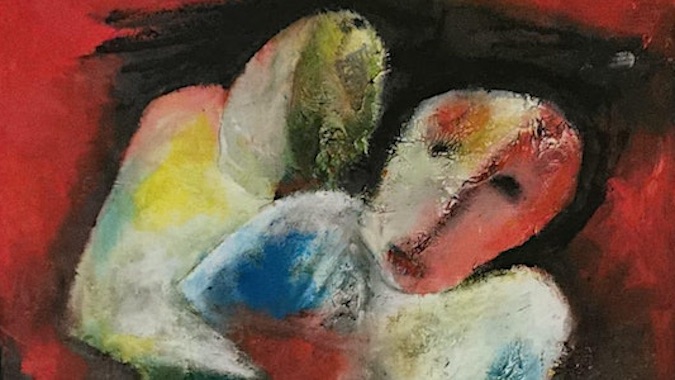 ――― Opening in venue ―――
Please note open dates and times in the side bar.
Explore Belonging in Triskel Christchurch as part of the Festival of Belonging with an exhibition that celebrates the art of refugees in Ireland .
Curated by artist Kasia Nita, the exhibition opens on Thursday 8 June. Exhibiting Artists are Nasir Ben Safi from Sudan;, Elton Sibanda, Zimbabwe; Sobia Saad, Pakistan; Leanne McDonagh, Ireland, Traveller Community; and Juan Moron from Venezuela.
The festival also includes a spoken word and music concert on Friday 23 June, which includes refugee-writers and poets, including Maged Mujed from Iraq, Khanyo Kazadi  and Neo Gilson from South Africa, Poetry by Anton Floyd, read by Roos Demol and musicians Citadel, the band of refugees and International Protection Applicants, and Orba, an Arabesque band from Dublin
---
International Community Dynamics CLG is delighted to announce the upcoming Festival of Belonging which will take place in Cork on 23 and 24 June, supported by the International Protection Integration fund of the DCDEIY.
On 24 June, a Conversation Café with the theme of Belonging and facilitated by Think Speak Do, will take place in The Haven Café from 11am till 12:30pm. You can grab a coffee and have a friendly chat with people of refugee background.
The final event is a conference which will be held in UCC, organised in co-operation with the Department of Sociology and Criminology.
Keynote speakers on the day will be Deborah Kayembe, Rector of Edingburgh University; Professor Maggie O'Neil, of the UCC dept. of Sociology ad Criminology; and Wanette Van Egdom-TuinstraOther speakers will include Dr Amin Sharifi Isaloo, Pooja Prinya, Roos Demol, Zephyrin Ngaliema.
With this conference, International Community Dynamics wants to draw attention to how the inclusion of new communities can enrich our own lives and culture, and is trying to look for answers on what belonging means to refugees and migrants, what have we done right, what can we do better?
The Festival is financed by the International Protection Integration fund and supported by Triskel Arts Centre and the UCC Department of Sociology and Criminology.
Quote by Pierrot Ngadi, Chairperson:"Belonging is the feeling of security and support when there is a sense of acceptance, inclusion, integration, and identity for a member of a certain group. It is when a person can bring their authentic self to any activity. We want to highlight this theme by showing of the unique talents of Refugees and IPAs, to give people the opportunity to get to know them better and to give them a feeling of belonging, with their own cultures and talents. The conference is a highlight for us and we are very honoured to welcome Debora Kayembe, Professor Maggie O'Neil and Wanette Van Egdom-Tuinstra, three exceptional women whose expertise lies in Human rights, belonging and place making."
Spoken Word & Music Concert
Fri 23 June | 8pm • register here
Thursday 8 June – Saturday 24 June 2023
14A Tobin Street, Cork City
Telephone: +353 21 4272022
Admission / price: Free
Dates
Thurs 8 June 11am-4pm
Thurs 15 June 11am-4pm
Fri 16 June 11am-6pm
Sat 17 June 11am-4pm
Thurs 22 June 11am-4pm
Fri 23 June 11am-4pm
Sat 24 June 11am-6pm