Fergus Martin: Photographs
Friday 11 March – Saturday 9 April 2011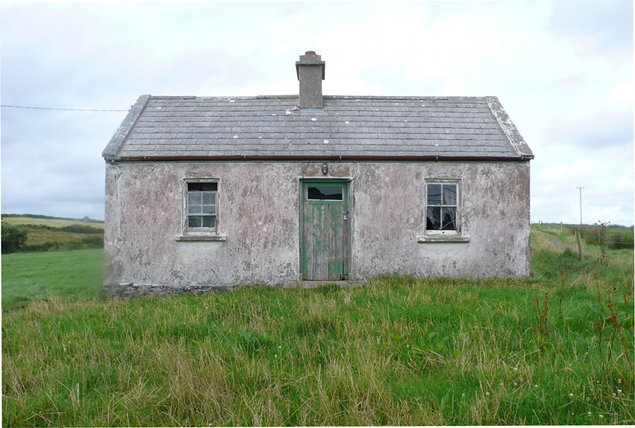 Opening reception Thursday 10 March, 6 – 8pm. All are welcome.
Green On Red Gallery is pleased to present Photographs, the sixth solo exhibition in the gallery by Fergus Martin. For the first time the artist presents an exhibition consisting entirely of new photographic work. All are pigment prints on rag paper. Most are unframed and large scale; in one case installed as a continuous ensemble.
Through the years photography has played a key role in Martin's work as a painter and sculptor of rigorous abstractions. The camera has been used extensively as a tool for observing the world, for singling out details, capturing the unremarkable and focusing the viewers attention more intensely on everyday incident.
Images of industrial products, urban locations and other man made products such as tables and cars are recurring themes in Martin's work. Table, (2009) giclee print, edition of 6, 94 x 182.5cm, was a central work in Martin's previous solo exhibition, New Work, at Green On Red Gallery. There, as here, we are drawn to the sculptural and aesthetic qualities of everyday objects, street corners, etc. found in Martin's version. As the artist explains:
Every day I pick up twigs in the park near my studio. I love their colour and shape and smell when they burn. The more the bundle grows, the more the colour increases – like layers of paint – that kind of intensity.
I sometimes collect only what I find when walking in a straight line, and other times I go in circles or randomly.
In a way this reminds me of these photographs. Some seem to grow from one to the other, and others are there because I happened to look to the left or right.
Martin's vision of the world as evidence by this selection of photographs is distinctive, rigorous and consistent, yet essentially instinctive.
Photographs included in his new exhibition first appeared in issue 4 of Boulevard Magenta, which is a magazine of the arts and letters, published quarterly by the Irish Museum of Modern Art and is available in their bookshop or on their website.
In 2010. Fergus completed a new sculpture, Lincoln Place, which was commissioned for a new 4-storey atrium at the Dublin Dental Hospital. He also took part in the exhibitions With words like smoke at Chelsea Space, London and The nature of things at Galerie le petit Port, Leiden, Holland, Sacred at Enniskillen Castle Museum, surface & reality at Kilkenny Arts Festival 2010, Dust in the airsuspended at County Museum, Clonmel. His photograph Henrietta Street, won the Curtin O'Donoghue Photography Prize at the RHA Annual Exhibition 2010.
This exhibition is followed by Ronan McCrea's first solo exhibition at Green On Red Gallery, opening April 14, 2010.
Image: Fergus Martin: House in Clare, 2010, pigment print, edition of 5, 90.5 x 134cm
Friday 11 March – Saturday 9 April 2011
Spencer Dock
Park Lane, Dublin 1
Telephone: +353 1 671 3414
Opening hours / start times:
Wednesday 10:00 - 18:00
Thursday 10:00 - 18:00
Friday 10:00 - 18:00
Saturday 11:00 - 15:00
Admission / price: Free