Experimental Form Making in Plaster & Concrete Workshop
Tuesday 28 June – Thursday 30 June 2016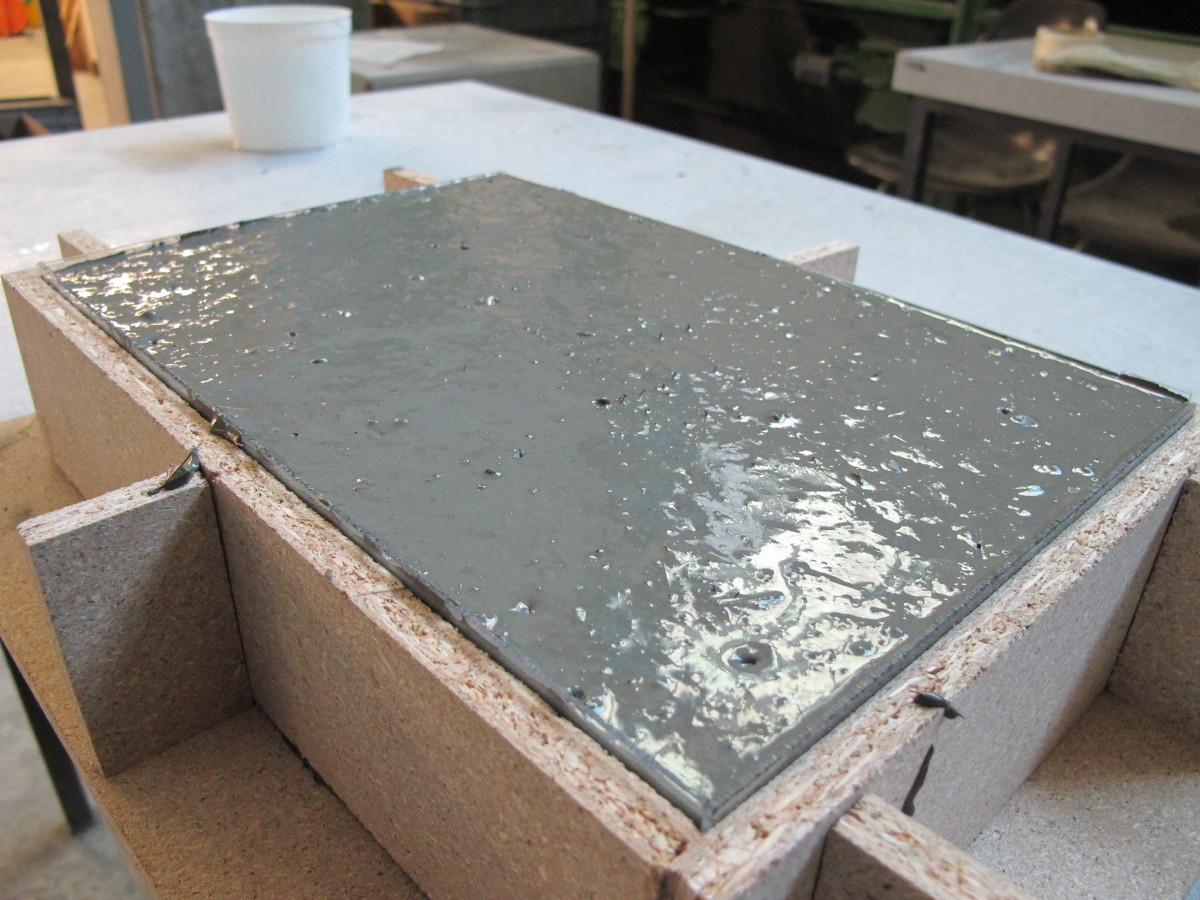 A 3-day Intensive sculpture workshop with Artists Kevin Callaghan (MA) RCA & James L Hayes
(Early booking advisable as places are limited)
Dates: Tues 28th – Thurs 30th June 10am to 5pm (Inclusive)
WORKSHOP OVERVIEW
In this 3-day intensive workshop the participants will be investigating the aesthetic and/or conceptual abilities of mould construction and casting with plaster and concrete.
The architectural possibilities of both the negative space (the mould) and the positive space (the cast) will be considered through an intuitive and open-ended process.  Participants will be constructing and casting shapes, and are encouraged to experiment with different finishes, textures, colors and materials. Participants will have the opportunity to think through making and explore material qualities hands-on. Participants would be asked to bring along ideas thoughts or objects from their main studio practice from which to derive a starting point to develop an explorative series of formal works over the duration of the workshop.

Experience
Experience of Plaster and Concrete is not necessary, but the ability to problem solve with an individual lead agenda will help achieving stronger results from the workshop.
Participants will learn to not only mix pour and explore with plaster and concrete, but learn how to achieve high quality finishes with sheet metal, acetate and other materials. Participants will learn to build up a language and have freedom to think, while having all the assistance necessary to achieve dynamic and fulfilling results. Participants will leave the workshop with finished object in plaster and concrete. In approaching the workshop an explorative open mind means for greater results.
The workshop is open to all, from non-art professionals to art students and established experienced professional artists.
WORKSHOP REQUIREMENTS
Artists are asked to bring the following:
Basic tool kit:
Large scrapers/pallet/ knifes/ trowels / hammer / cordless drill/ Stanley knife/ paintbrushes / basic hand tools etc…
H&S & Personal Protective Equipment (PPE)
Suitable work clothes or overalls/aprons/steel toes capped boots/work gloves /safety glasses. Participants are asked bring their own suitable respirators or similar if they are allergic or sensitive to fine dust. Dust masks and latex gloves will be provided.
Sample Materials & Sketchbook
Artists are asked bring a sketchbook, drawing materials any material that they feel maybe relevant to cast with or explore via mould making at the workshop. E.g. types of wood/plastic surfaces or steel & elements/other materials with interesting textures or compositions, i.e. foams, rubbers, resistant and non-resistant fibers/ cardboard/cardboard tubes etc…
WORKSHOP SCHEDULE
Day 1 – Tues 28th June 10am-5pm
Experimentation
– Inverted space moulding and quick formwork
– Experimentation through making a series of quick sketch moulds and plaster casts.
– Casting in plaster
– Available materials: OSB chipboard, MDF, Flexible materials, form board, cardboard, plastics
Day 2 – Wed 29th June 10am-5pm
Experimentation/Extrapolation
– Use the experiences gained in the sketches of day one to make new moulds and shapes
– Casting in plaster and concrete
– Adding color and texture
Day 3 – Thurs 30th June 10am-5pm
Extrapolation/Evaluation
– Finishing qualities
– Conclusion & Peer Review
– Display of works & closing
FURTHER INFORMATION & COST
The cost of the 3-day workshop is €175 and €150 for NSF members and students. The cost of workshop will include all wet based materials and mould-supports. Please note the workshop fee does not cover lunch.
For further information and booking contact Elma O'Donovan at elma@nationalsculpturefactory.com
Please note all work must be removed when the workshop finishes!
James L Hayes – Biog
James L Hayes is a contemporary visual artist whose practice is multi-faceted. His research interests range from contemporary interpretations of sculptural legacies to site-specific interventionist works, which draw from traces of significant pasts and histories. His practice often elevates humble motifs, objects and symbols to celebratory status through the use of material, scale, kinetics and via the use of the multiple. Recently completing a residency at the Irish Musem of Modern Art, in Dublin, Hayes is now embarking on a second solo show in New Orleans this summer, 2016. Alongside his gallery practice he has been awarded a number of large-scale site-specific public art works most recently for the Arts Council of Northern Ireland. He is currently developing a monumental sculptural project for the Office of Public works in Ireland.
Hayes is a graduate of Limerick School of Art & Design, De Montfort University Leicester and the University of London. He is the principal lecturer in Sculpture at the Crawford College of Art in Cork, Ireland.
Kevin Callaghan – Biog
Kevin Callaghan completed am MA at the Royal College of Art in 2013. He currently lives in London were he runs intense explorative sculpture workshops with The London Sculpture Workshop, he also produces his work there and acts as a technician: Kevin also has a small ceramic studio in east London. Kevin exhibits nationally and internationally showing at the London Art Fair, The Saatchi Gallery Van AbbeMuseum, Eindhoven, ZKM Museum, and Karlsruhe, Germany. In 2015, his biggest exhibition to date "What is Luxury" with Unknown Fields Division and Toby Smith at the Victoria and Albert Museum continues to receive extensive press worldwide with article in the Guardian and the New York Times. The show is touring internationally. Kevin is working on a number of projects at present including Faye Toogood and Canary Wharf.
Tuesday 28 June – Thursday 30 June 2016
Albert Road, Cork City
Telephone: +353 21 4314353