Eugene Conway: Road to Home
Sunday 10 June – Monday 25 June 2018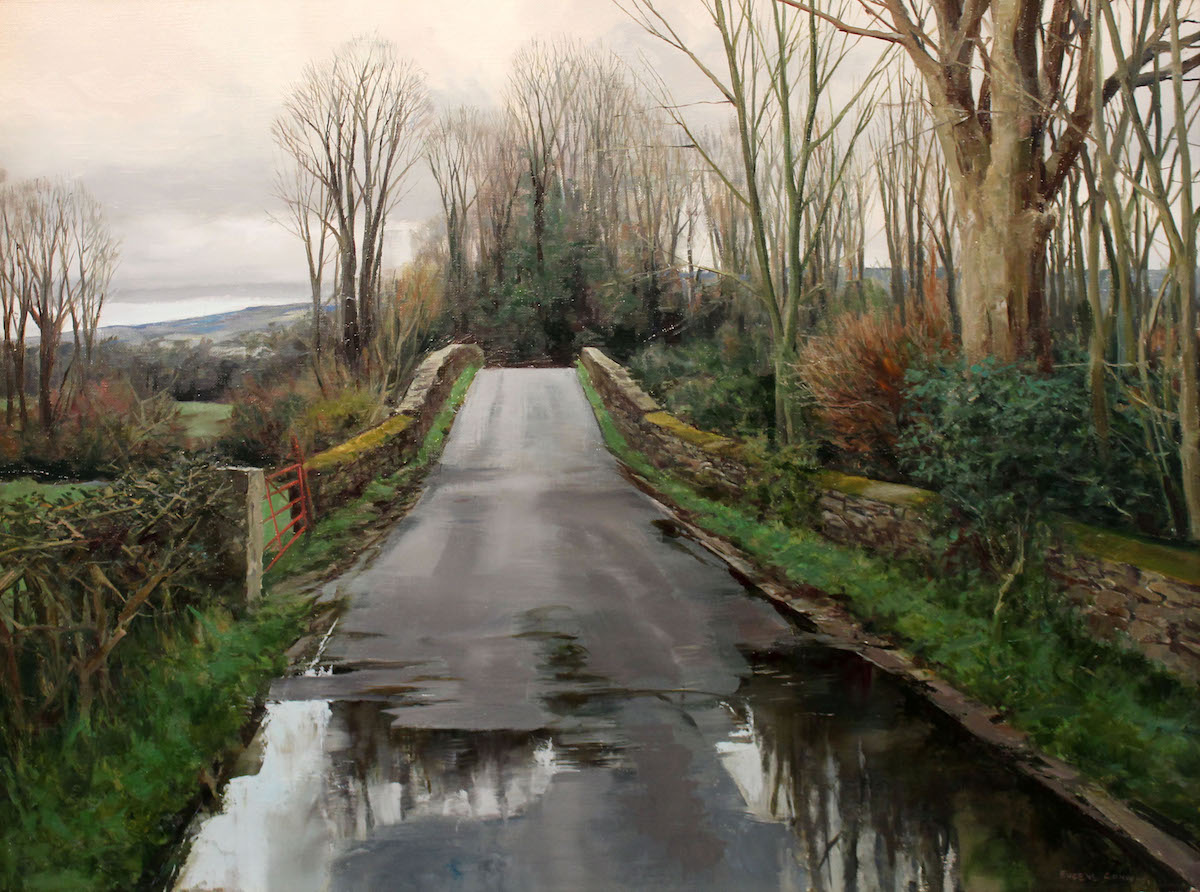 Gormleys Fine Art are delighted to announce 'Road to Home', a solo exhibition of new works by Eugene Conway.
 The exhibition consists of a number of oil paintings on linen, depicting a series of scenes of the Irish landscape.
Eugene Conway is one of the most renowned and respected landscape artists in Ireland. He was born in Dublin but moved to Co. Kilkenny as a child. Growing up in the countryside, he developed a great love and appreciation for the beauty of nature around him. Conway's paintings evoke a sense of memory and place in the viewer. They honestly depict the Irish landscape from its grey and moody days to its rare blue skies.
Eugene has exhibited his work since he was a student at the National College of Art & Design, (NCAD) Dublin and has had a number of successful solo exhibitions to date. During his time as a student his paintings were shown at the annual Royal Hibernian Academy (RHA) exhibition, where a proportion of works were chosen from the student body. His paintings have since been chosen for display by the RHA from 1991 to 2015.
Solo Exhibitions
Gormleys Fine Art- 2013, 2017
The Molesworth Gallery, Dublin – 2007, 2005, 2003, 2002, 2001
Selected Group Exhibitions
RHA Annual Exhibition- 1991-2015
RHA Banquet Show – 2006
Wexford Opera Festival – 2006
Arts Council of Ireland Exhibition, Dublin – 1998
Ashling Gallery, Hingham, MA, USA – 1996-1998
NCAD, Dublin – 1991
Awards
RHA Fergus O"Ryan Memorial Exhibition – 2001
Selected Collections
Haverty Trust; OPW; ESB; Four Seasons Hotel, Dublin
Commissions
Church of the Immaculate Conception, Castlecomer, Co. Kilkenny – 2004
Image: Eugene Conway: Reflections in Spring, oil on linen, 61 x 48cm
Sunday 10 June – Monday 25 June 2018
27 South Frederick Street, Dublin 2
Telephone: +353 1 6729031
Opening hours / start times:
Monday 10:00 - 17:30
Tuesday 10:00 - 17:30
Wednesday 10:00 - 17:30
Thursday 10:00 - 19:00
Friday 10:00 - 17:30
Saturday 10:00 - 17:30
Admission / price: Free