Encountering the Land – Art Works 2018
Wednesday 6 June – Sunday 2 September 2018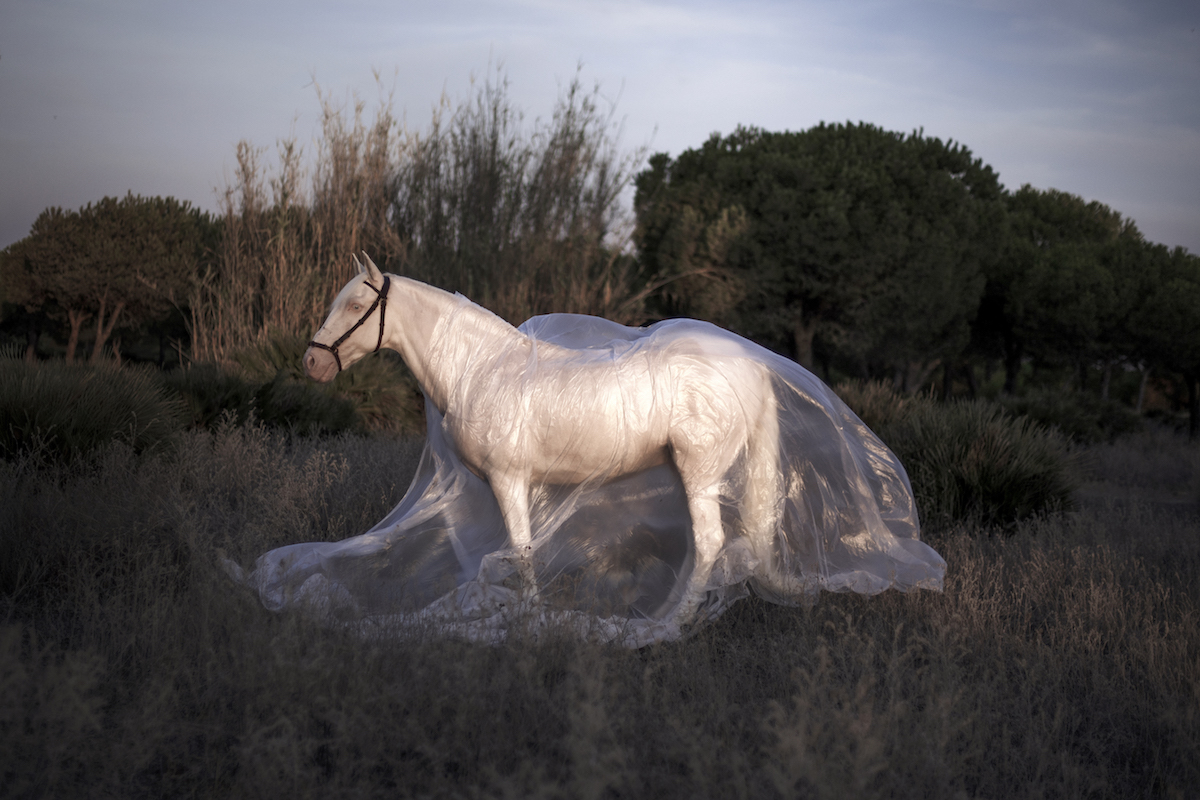 Open Submission and Art Prize, sponsored by Hotron • Presented by Carlow Arts Festival and VISUAL Carlow
Bastian Birk Theusen, Vicky Langan & Maxmillian Le Cain, Fergus Doyle, Ella de Burca, Lisa Fingleton, Laura Fitzgerald, Ruth le Gear, Saidhbhín Gibson, Eileen Hutton, Bernadette Kiely, Catriona Leahy, Maria McKinney, Yvette Monahan, Miriam O'Connor, Sarah O'Flaherty, Kenneth O'Hallaron, Laurence O'Toole, Curro Rodriguez, Bennie Reilly, Blaise Smith, Deirdre Southey, Aine Stapleton. Including selected works from the Arts Council Collection by Charles Brady, Barrie Cooke, Gerard Dillon, James Dixon, Mairead O'hEocha, Martin Gale, Patrick Hall, Alice Maher, Patrick Pye, Nano Reid.
How does rural life inspire us? What are the challenges facing farmers today? Do you know where your food comes from and how it's produced? These questions and more are asked in engaging and creative ways by the artists selected for ARTWORKS 2018.In an exhibition that includes photography, painting, film and performance, the romance and the rough of rural life are considered. Ideas relating to our agrarian history, the rural as a sanctuary and the land as provider, are presented.
This years selectors are artist and farmer Orla Barry, Sean Kissane, Curator, Irish Museum of Modern Art and Emma Lucy O'Brien, Curator VISUAL, Carlow.
There will be two awards for outstanding work presented:
The Hotron ARTWORKS Award and the Éigse Prize for work by a recent graduate.
Both prizes are sponsored by Hotron Ltd. Award winners will be announced at the Festival Launch on 6 June.
Fancy a chat about art, the environment, farming or further information about ARTWORKS 2018?
Exhibition Assistants will be available for the duration of the festival for individual and group tours. Meet them at the information desk in the gallery. If you wish to book a group in advance contact: info@visualcarlow.ie
Encountering The Land Talk and Tour
Main Gallery, Sun 9 June, 2pm, Free 
VISUAL Curator Emma Lucy O' Brien and Collection Advisor, Arts Council of Ireland, Eamonn Maxwell will lead both a tour of key works from Encounters with the Land exhibition and a conversation about the importance of national collections.
Image: Curro Rodriguez: Debla, photograph, 60 x 90cm
Wednesday 6 June – Sunday 2 September 2018
Old Dublin Road, Carlow
Telephone: +353 59 917 2400
Opening hours / start times:
Tuesday 11.00 - 17:30
Wednesday 11.00 - 17:30
Thursday 11.00 - 17:30
Friday 11.00 - 17:30
Saturday 11.00 - 17:30
Sunday 14:00 - 17:00
Admission / price: Free
Remember to pay for the parking! Box office open, as well as times given, on day of theatre events from 6.30pm to show start.