Emer Gillespie: Home Narratives
Saturday 24 September – Saturday 29 October 2011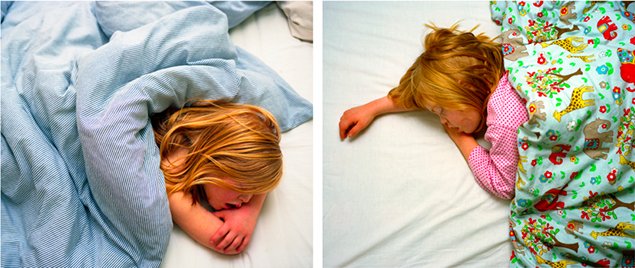 Opening Reception Friday 23 September at 6pm
Home Narratives is an exhibition of photographic work from the artist Emer Gillespie comprised of two main bodies of work.
Two Homes is a project that gives candid insight into an alternative domestic partnership, challenging the notion of a traditional nuclear family as the only viable option in today's society. By using comparative diptychs of seemingly mundane subjects, the viewer is encouraged to consider the 'family' in the context of the artist's child's two homes.
Picture you, Picture me is a collaborative and explorative portrait project with the artists daughter. Directing each other through role-play and instructions the camera becomes an instrument of amusement and their photo shoots become play sessions. Exploring topics such as child autonomy and the relationship between subject and photographer it allows the viewer a personal view into this mother/ daughter relationship.
Photography, by its nature as a visual medium, only shows the surface of what are complex relationships and subjective realities. The family is perpetually evolving, an entity in which relationships grow and shrink, develop and dissolve, strengthen and dissipate. As a participant-observer, these images are an examination of appearance and existence, perception and thought through the visual exploration of the artist's family.
Presented by RUA RED with support from the Arts Council. With thanks to Spectrum for their generous support.
Saturday 24 September – Saturday 29 October 2011
South Dublin Arts Centre
Tallaght, Dublin 24
Telephone: +353 1 451 5860
Opening hours / start times:
Monday 10:00 - 18:00
Tuesday 10:00 - 18:00
Wednesday 10:00 - 18:00
Thursday 10:00 - 18:00
Friday 10:00 - 18:00
Saturday 10:00 - 18:00
Admission / price: Free