Elsewhere
Saturday 29 April – Friday 23 June 2017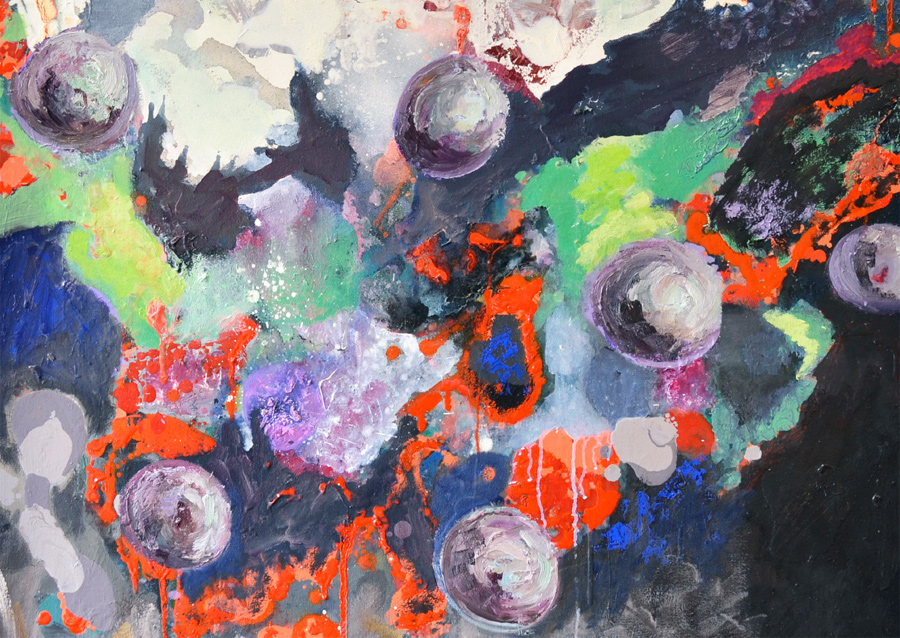 Featuring three Athlone artists – Catherine Rock, Lawrence O'Neill and Lelia Henry
The exhibition is presented in 3 parts featuring three distinct exhibitions of work in painting, sculpture and drawing. Each artist occupies a solo space in the gallery with Catherine Rock's abstract expressionist paintings housed in the New Gallery, Lawrence O'Neill's 3D sculpted objects sitting along the River Gallery and Lelia Henry's black and white charcoal drawings residing in the Library Gallery.
Gallery Curator Aedín McGinn says:
'Although this exhibition is very much rooted in Athlone with its creators living and working in the town, the content of the show transports the viewer to somewhere else entirely, hence the title of the show: Elsewhere.
This show is testament to the sheer wealth of artistic talent that resides right here in the town. Catherine, Larry and Leila have all availed of the professional artists' facility at Abbey Road Artists' Studios – Lelia is one of our current residents – so it is really super to see the high quality work being produced by the artists we support in Athlone.
We hope that the town residents will come out in force and engage with this show in support of our homegrown professional artists.'
Luan Gallery is delighted to welcome schools and groups for talks and tours throughout the exhibition run. Guided tours are free of cost and available on request to all.
Image: Catherine Rock: Purple Rain (detail), oil on panel, 80 x 70cm
Saturday 29 April – Friday 23 June 2017
Custume Place
Athlone, Co. Westmeath
Telephone: +353 9064 42154
Opening hours / start times:
Tuesday 11:00 - 17:00
Wednesday 11:00 - 17:00
Thursday 11:00 - 17:00
Friday 11:00 - 17:00
Saturday 11:00 - 17:00
Sunday 12:00 - 17:00
Admission / price: Free