Elizabeth Price: West Hinder
Saturday 24 March – Saturday 12 May 2018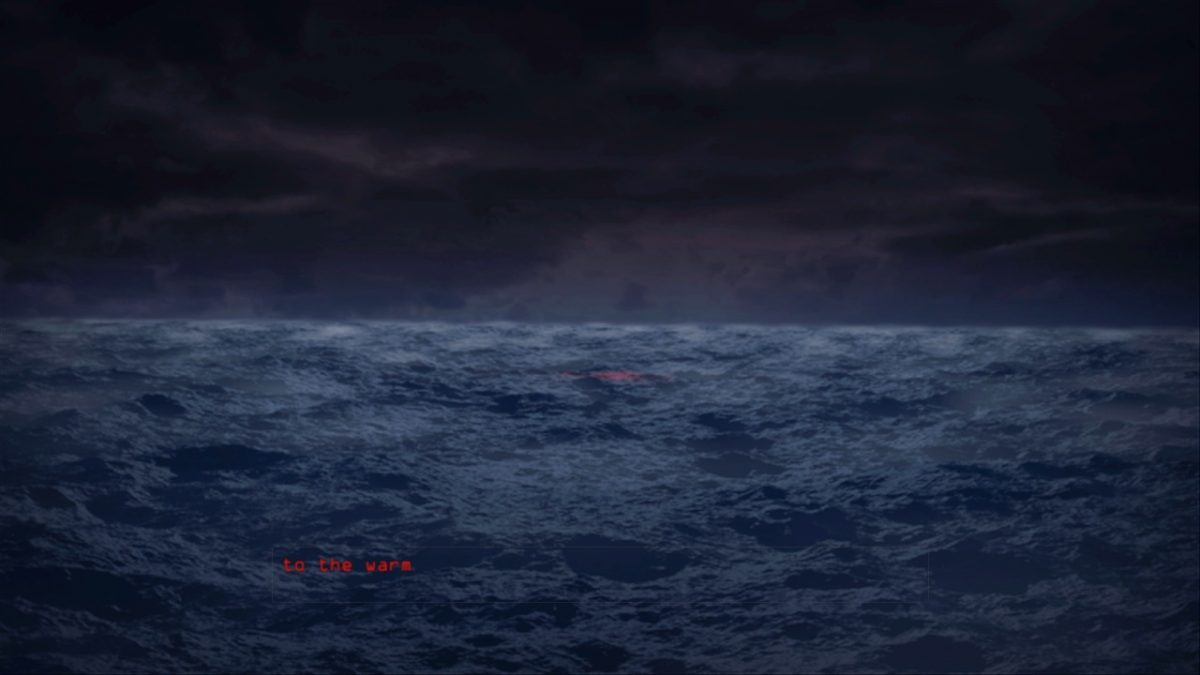 London-based artist Elizabeth Price (British, b. 1966) creates richly multi-layered narrative moving image works made specifically for gallery environments. Often beginning with research undertaken in archives and museum collections, Price draws on varying references, such as architectural sites, social and political histories, as well as the language of advertising copy. Composed of collaged imagery – analogue and digital photography, animation, and motion graphics – Price's works almost always include scrolling text, sometimes read out loud by a narrator's computerised voice set against a musical background. Through the artist's choice of composition, archival footage is brought into conversation with digitally rendered imagery, blurring the boundary between historical fact and fiction, real and imagined narratives. Editing plays a key role in Price's practice, and her arresting works are widely regarded for the interplay of the visual and aural – the rapid succession of imagery combined with layered soundtracks.
In 2012 Price was awarded the Turner Prize for her solo exhibition 'HERE' at the Baltic Centre for Contemporary Art, Gateshead. In 2014 she won the Contemporary Art Society Annual Award to create a commission for the Ashmolean Museum, and Pitt Rivers Museum, Oxford. She has recently had solo presentations at Chisenhale Gallery London; The Stedelijk, Amsterdam; The New Museum, New York; Julia Stoschek Collection, Düsseldorf; The Swedish Contemporary Art Foundation, Stockholm; the Musée d'art Contemporain de Montréal; Hayward Gallery, London; Institute for the study of the Ancient World, New York; Berlin Natural History Museum and Chicago Institute of Art. Forthcoming, she will be presenting solo exhibitions at The Walker, Minneapolis in 2018; Nottingham Contemporary and the Whitworth, Manchester in 2019 and Void, Derry, in 2020.
This exhibition is made possible through the generous support of the Arts Council of Northern Ireland.
Image: Courtesy of the artist and Grimm Gallery, New York
Saturday 24 March – Saturday 12 May 2018
5-7 Artillery Street
Derry~Londonderry
Telephone: +44 28 7137 3538
Opening hours / start times:
During exhibitions the gallery is open Tuesday to Saturday, 12–6pm.
Admission / price: Free