Elizabeth Magill: Red Stars and Variations
Saturday 29 May – Saturday 10 July 2021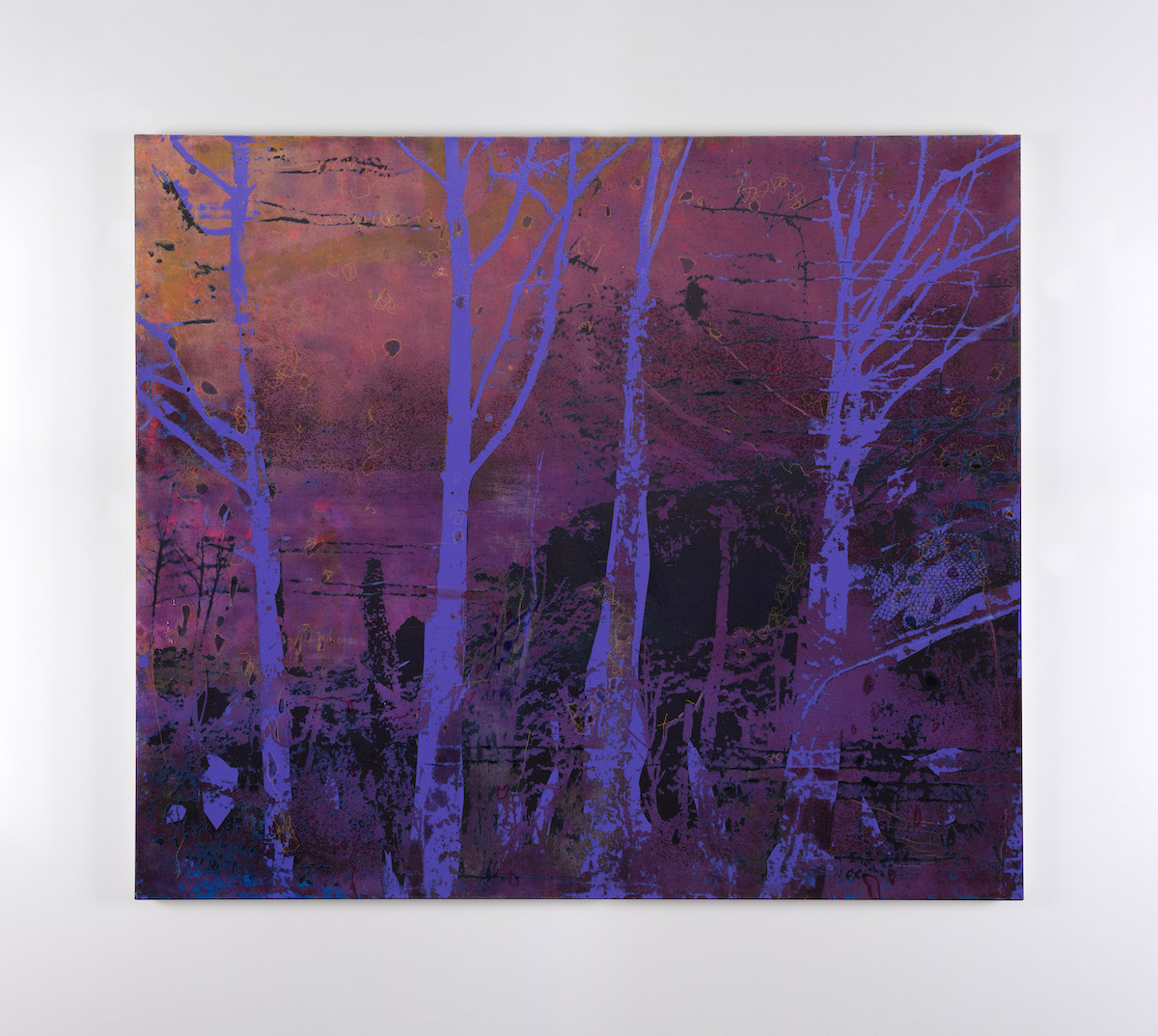 ――― Venue + online ―――
In these new paintings, Elizabeth Magill has developed a novel practice, combining painting, drawing, stencilling and large-scale printmaking to create sensual and engrossing landscapes rich in minute visual detail and expansive atmosphere and allusion.
In venue, and viewable online here.
Over her 30 year career, Magill has been celebrated for conjuring from memory, mysterious suburban roadsides, dark woodlands and evocative windswept coastlines. In this new body of work, such landscapes continue to take form but the visual and sensory experience is all the more intense.
While these paintings acknowledge environmental change, even catastrophe, there is an optimism, a light and a celebration forcing its way through. Magill's landscapes are both political and poetic. They form as the product of her acute attention to the detail and complexity of our surroundings and her unique. slanted and enchanted vision.
For further information and images click here.
Image: Elizabeth Magill, Variation (2), 2021, oil and screenprint on canvas, 128 x 148 cm / 50.4 x 58.3 in
Saturday 29 May – Saturday 10 July 2021
Anne's Lane
South Anne Street, Dublin 2
Telephone: +3531 670 9093
Opening hours / start times:
Monday 10:00 - 17:45
Tuesday 10:00 - 17:45
Wednesday 10:00 - 17:45
Thursday 10:00 - 17:45
Friday 10:00 - 17:45
Saturday 11:00 - 16:30
Admission / price: Free