Elaine Byrne: RAUMPLAN
Friday 26 September – Thursday 20 November 2014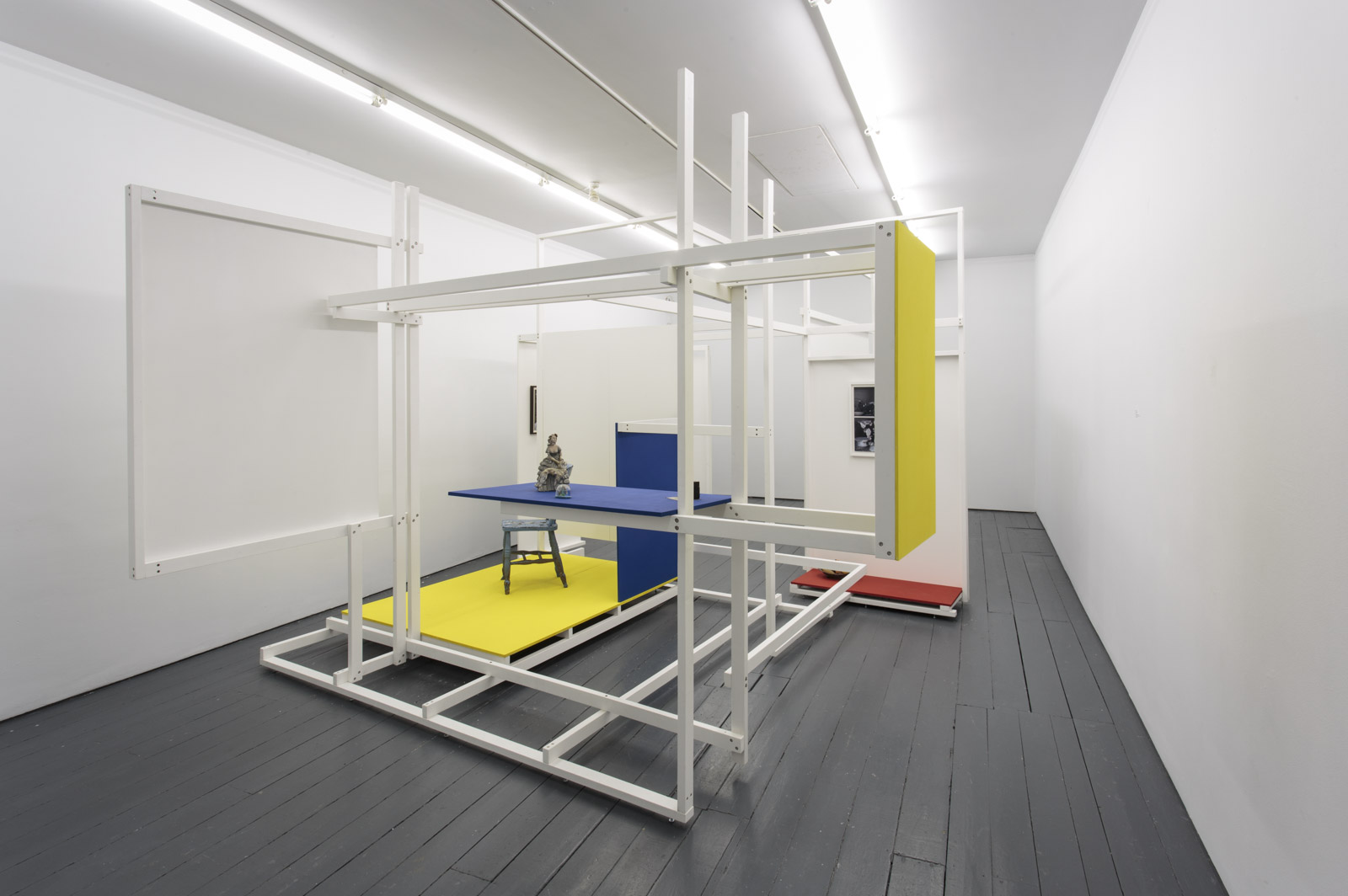 Opening Reception Thursday 25 September, 6 – 8pm
RAUMPLAN, meaning space plan or the yet unrealized vision of a space follows on from Byrne's earlier work RAUM (2013) which questioned the desire to escape an unchanging state of inertia in order to free oneself to live within what might be thought of as a literally utopian "non-space." RAUM (which won the Arte Laguna Sculpture Prize 2014 at Venice) features objects and photos from a deserted cottage in Askeaton, County Limerick combined with an architectural utopian design from 1924 will also be installed at Limerick City Gallery of Art.
A new large sculpture Endless Resistance will be shown in the Carnegie Room. The sculpture is an investigation into Frederick Kiesler's (1890-1965) project The Endless House, which calls for a new starting point for domestic architecture which focuses on psychic needs of the dweller. Kiesler worked on his Endless House project for over 40 years but he never managed to build it – it was only ever realised through drawings and models. This house was the culmination of his utopian views of architecture 'the question is not straight or curved walls but how does one live among these straight or curved walls'.
RAUMPLAN will also feature Walking Sculptures (or perhaps my father was right),four large tree trunks hanging from the ceiling with text burnt into them and Fathoming Space, the culmination of a two year scientific experiment working with Mexican engineers from CENART, Mexico City and scientists from National University of Ireland, Maynooth experimenting on the possibility of developing a new cognitive sensory modality of space.
Elaine Byrne is an artist based in Dublin who has exhibited internationally, including most recently New York, Mexico, Hungary and the UK. Many media are applied in her practice – Sculpture, Photography, Installation, Video, Film and Light. She is the recipient of many awards including most recently the Venice Arte Laguna Sculpture Prize 2014 for her work RAUM. She is represented by Kevin Kavanagh gallery Dublin, and is currently participating in the Whitney Independent Study Programme New York in 2014/15.
Friday 26 September – Thursday 20 November 2014
Pery Square, Limerick
Telephone: +353 61 310633
Opening hours / start times:
Monday- Saturday 10am – 5pm
Sunday 12 – 5pm
Last admission 15 minutes before Closing time.
Admission / price: Free
The gallery is closed on Bank and Public Holidays.