Éigse Open Submission
Saturday 30 May – Sunday 13 September 2015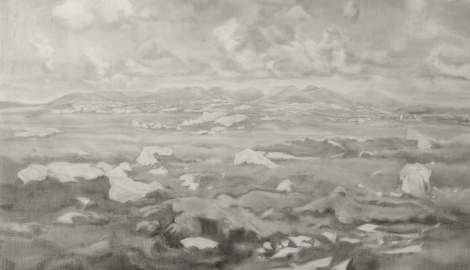 36th Annual Éigse Award of €5000 • Sponsored by Allied Irish Bank • (Past winner – 2014 James Savage)
EXHIBITION SELECTOR: Lewis Biggs, former curator of Folkestone Triennial, artistic director of Liverpool Biennal, and director of Tate Liverpool
The AIB Éigse Award of €5000 for Visual Arts will be presented for the 'most outstanding work in any medium' at the Opening of the Carlow Arts Festival on Friday 29 May 2015.  The selected finalists, containing a balance of all genres, will be exhibited in VISUAL Centre for Contemporary Art until Sunday 30 August 2015.
Lewis Biggs will be assisted by a curatorial team lead by Emma-Lucy O'Brien (Gallery Manager and curator).  Invited artists (out of competition) include Micky Donnelly, Kathy Prendergast, Eilis O Connell and two more to be announced shortly.
These will be announced shortly.
"I like art that combines material acuity with intellectual poignancy. I respond to beauty and poetry at every level, and especially a lyrical appreciation of quotidian existence. While I love and respect academics (as an endangered species), I'm allergic to theory masquerading as art, to undigested data, and any art deriving from the academy."  Lewis Biggs
Image: James Savage (Éigse Award 2014 winner)
Saturday 30 May – Sunday 13 September 2015
Old Dublin Road, Carlow
Telephone: +353 59 917 2400
Opening hours / start times:
Tuesday 11.00 - 17:30
Wednesday 11.00 - 17:30
Thursday 11.00 - 17:30
Friday 11.00 - 17:30
Saturday 11.00 - 17:30
Sunday 14:00 - 17:00
Admission / price: Free
Remember to pay for the parking! Box office open, as well as times given, on day of theatre events from 6.30pm to show start.