Edith Somerville: observations
Saturday 2 October – Sunday 5 December 2021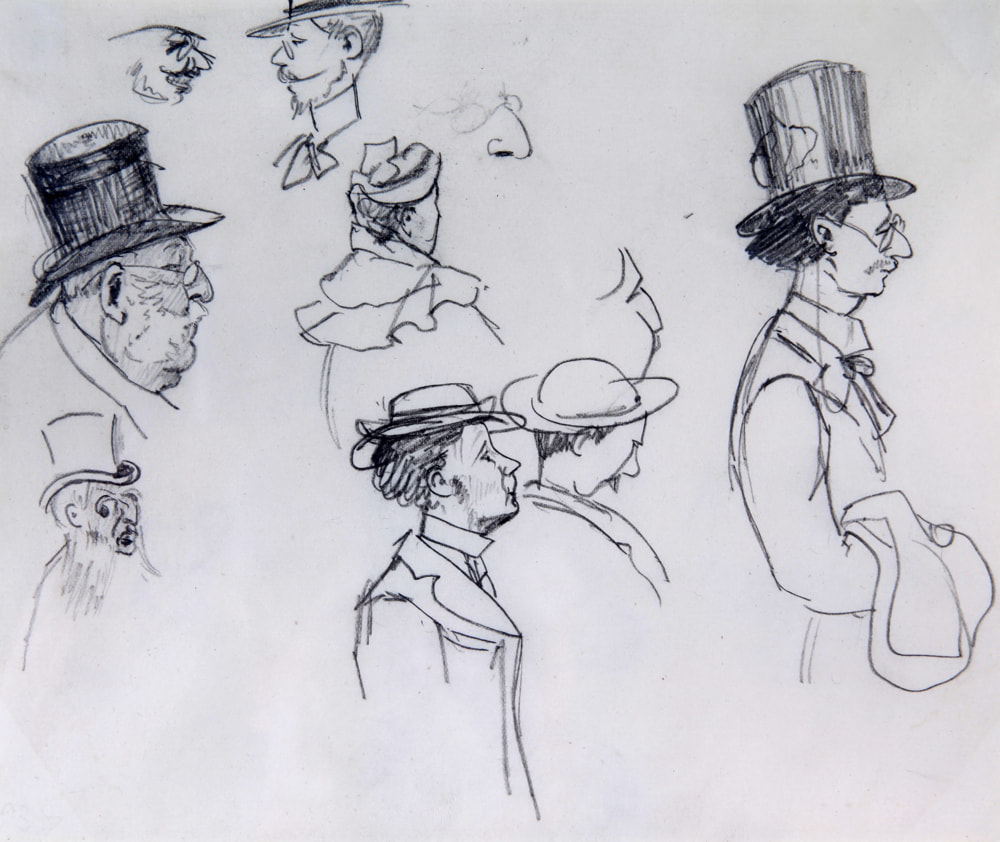 ――― In venue ―――
To mark the recent acquisition of an ink study for The Goose Girl (1888), a beloved painting by Edith Somerville, this exhibition draws together all seven of the artist's works in the collection.
Born on the island of Corfu, Edith Anna Œnone Somerville (1858-1949) was an Irish writer, farmer, organist, huntswoman, and suffragist. Although she is best known for her writing partnership with cousin Violet Martin (1862-1915), Somerville & Ross, she was also a talented artist with a keen skill for observation. During the 1880s, she studied both in Paris – at the Académie Colarossi and Académie Delécluse – and London – at Westminster School of Art – and sketched during her travels in Ireland and Europe. At home in the West Cork coastal village of Castletownshend, Somerville commissioned the sculptor Séamus Murphy to make a memorial bench and Harry Clarke to create stained-glass windows for her parish church. She would also design a mosaic in memory of Violet Martin.
This exhibition offers a window into Edith Somerville's world and the connections between her drawings, paintings, and writings. Sketches in artists' studios, witty character studies, and beautifully observed works in oils contribute to our understanding of a woman who, though born into privilege, mastered many of the pursuits upon which she cast her roving eye.
Curated by Michael Waldron
Image: Edith Somerville, Character Sketches, c.1890
Saturday 2 October – Sunday 5 December 2021
Emmet Place, Cork
Telephone: +353 21 4805042
Opening hours / start times:
Monday 10:00 - 17:00
Tuesday 10:00 - 17:00
Wednesday 10:00 - 17:00
Thursday 10:00 - 20:00
Friday 10:00 - 17:00
Saturday 10:00 - 17:00
Admission / price: Free