Duncan Campbell: The Welfare of Tomás Ó Hallissy
Friday 25 November 2016 – Sunday 7 May 2017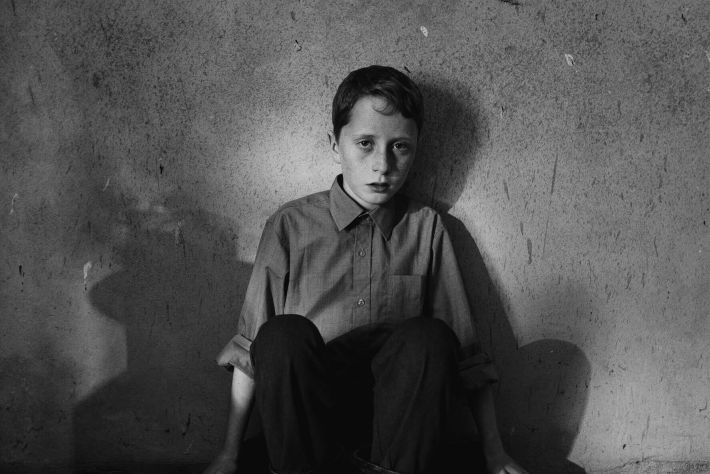 Following his first major exhibition in Dublin at IMMA in 2014, Irish-born artist Duncan Campbell (Turner Prize 2014) is working on his first film based in the Republic of Ireland. Stemming from research in the Irish Film Institute, Campbell's film takes as a starting point a 1960s UCLA anthropological film study of rural Kerry to revisit and re-evaluate contemporary rural Ireland. The film uses a combination of archive material and self-shot footage.
This new film commission is set against a visit by two American anthropologists to Dun Chaoin. It sits at the interface of what they perceive as the terminal decline of language, customs, and subsistence techniques of the past and the perspective of the local community who largely misconstrue their intentions.
Watch Duncan Campbell talk about this work in our 2016 Programme Introduction
This commission is one of three major new works being commissioned by IMMA that reflects on the legacy of the commemoration of the Irish State.
This commission is also presented as part of an exciting on-going initiative, New Art at IMMA, proudly supported by Matheson, which allows IMMA to continue to support artists' vital work in a strand of programming that recognises and nurtures new and emerging talents, new thinking and new forms of exhibition-making.
Duncan Campbell is best known for his films which focus on particular moments in history, and the people and objects at the centre of those histories. He uses archive material as a route to research subjects and histories that he feels are important. The process of making the films becomes a means to further understand his subjects and reveal the complexity of how they have been previously represented. Although these histories are located in specific times and geographies they resonate with and inform our present. Extensive research into the subjects through archival material underpins all of the films and the histories Campbell chooses to focus on and reflect his interest. Using both archival and filmed material, his films question our reading of the documentary form as a fixed representation of reality, opening up boundaries between the actual and the imagined, record and interpretation.
Associated Events
THE ARTIST & THE STATE / INTERNATIONAL SYMPOSIUM
Saturday 26 November / 10.00am – 5.30pm / The Chapel / IMMA / €6
In response to the centenary of the Easter Rising 1916 and the evolution of society and social ideology over the past 100 years, IMMA, Dublin City Gallery The Hugh Lane and Create's 2016 programmes reflected on the role artists and creativity plays in society and the identity of the nation state. This symposium takes a timely look at the potential of contemporary arts practice to critically address the challenges now facing our ever-changing global society and systems of governance. Duncan Campbell will give a presentation as part of this symposium. Further information and booking.
Image: Duncan Campbell: The Welfare of Tomás Ó Hallissy, 2016 (still). Photo courtesy of Rina Yang
Friday 25 November 2016 – Sunday 7 May 2017
Royal Hospital, Kilmainham
Dublin 8
Telephone: +353 1 612 9900
Opening hours / start times:
Tuesday 11:30 - 17:30
Wednesday 11:30 - 17:30
Thursday 11:30 - 17:30
Friday 11:30 - 17:30
Saturday 10:00 - 17:30
Sunday 12:00 - 17:30
Admission / price: Free
Bank Holidays open 12:00 – 17:30.