Dublin Contemporary
Tuesday 6 September – Monday 31 October 2011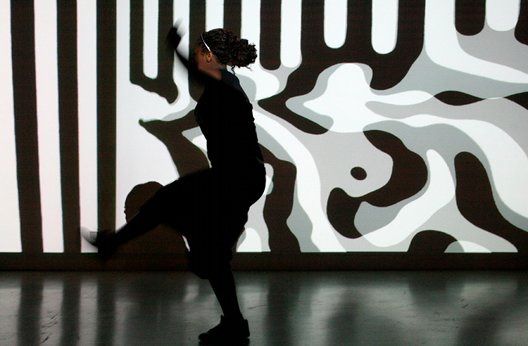 Terrible Beauty: Art, Crisis, Change & The Office of Non-Compliance
The title and theme of Dublin Contemporary 2011 is Terrible Beauty—Art, Crisis, Change & The Office of Non-Compliance. Taken from William Butler Yeats' famous poem "Easter, 1916", the exhibition's title borrows from the Irish writer's seminal response to turn-of-the-century political events to site art's underused potential for commenting symbolically on the world's societal, cultural and economic triumphs and ills. The second part of the exhibition's title underscores Dublin Contemporary 2011's emphasis on art that captures the spirit of the present time, while introducing the exhibition's chief organizational engine: The Office of Non-Compliance. Headed up by Dublin Contemporary 2011 lead curators Jota Castro (artist/curator) and Christian Viveros-Fauné (critic/curator), The Office of Non-Compliance will function as a collaborative agency within Dublin Contemporary 2011, establishing creative solutions for real or symbolic problems that stretch the bounds of conventional art experience.
The Office of Non-Compliance, located within the Earlsfort Terrace exhibition site, will function as a promoter of ideas around a laundry list of non-conformist art proposals. The Office's practice will be fuelled by the idea that not only has the world been transformed in the last few decades, the very concept of change itself has changed utterly. This element of the exhibition looks to highlight less conventional, largely artist-led models of art discourse, production and presentation. The Office of Non-Compliance will include ad-hoc, accessible structures for discourse around art and its place in society, such as a Bank of Problems, a Bank of Possibilities, One Problem a Week and a curated forum exploring one topical problem per week.
There are two further intriguing spaces within the Earlsfort Terrace complex: the serene Iveagh Gardens and the light-filled Annex, both adjacent to the main exhibition site. The former will function as an outdoor sculpture garden, while the latter will bring together a multiplicity of sound works under the title All Together Now.
Extending its reach across the city, Dublin Contemporary 2011 will partner with four important Dublin galleries: The Douglas Hyde Gallery, Dublin City Gallery The Hugh Lane, The National Gallery of Ireland and The Royal Hibernian Academy.
Image: Cleary and Connolly: STUDIO 1 Plus/Minus, interactive video installation, dimensions variable, 2006, courtesy of the artists
Tuesday 6 September – Monday 31 October 2011
Earlsfort Terrace
Dublin 2
and other venues throughout Dublin
Telephone: + 353 1 678 7920
Opening hours / start times:
Monday 10:00 - 19:30
Tuesday 10:00 - 19:30
Wednesday 10:00 - 19:30
Thursday 10:00 - 21:30
Friday 10:00 - 21:30
Saturday 10:00 - 20:30
Sunday 10:00 - 20:30
Admission / price: Adult €15.00 Child (5 - 16 years) €6.00 Under 5 years Free Student (with valid I.D.) €10.00 OAP (with valid I.D.) €10.00 Unwaged (with valid I.D.) €10.00 2 Adults & 2 Children €35.00 2 Adults & 3 Children €40.00 3 Day Ticket €35.00
Note: Thurs Sept 8th Dublin Contemporary will be closed for a private function from 6pm.