Kevin Fox : Drum – Portrait of a village
Friday 2 March – Friday 13 April 2018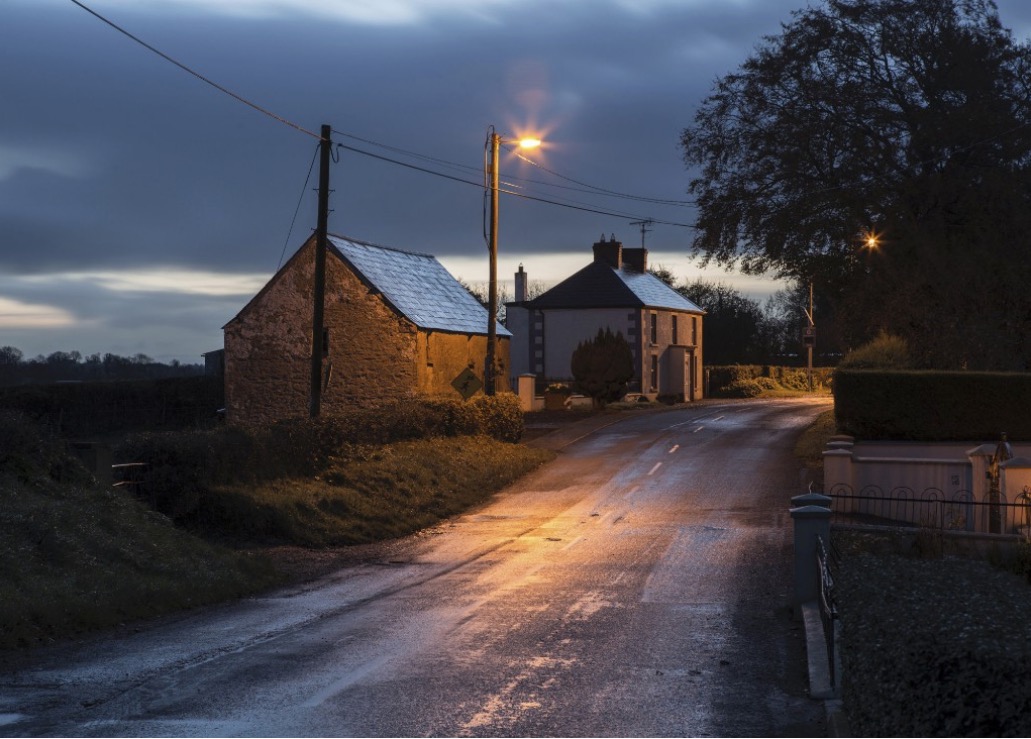 Gallery of Photography Ireland & Monaghan County Council
Over the past year photographer Kevin Fox has worked with the people of Drum to create a unique photographic portrait of this County Monaghan village. A sustained process of engagement and dialogue with local people and community leaders has informed the development of the work. Adopting this slow and reflective approach has enabled the artist to go beyond surface representations to reveal a nuanced, authentic portrayal of the village. Fox's evocative photographs reflect the resilience of the people and capture the pastoral beauty of Drum's undulating drumlins and lakes.
Kevin Fox is currently recording a series of filmed interviews which give voice to the strong sense of history and cultural identity in Drum. They highlight the ways in which the community is meeting the social and economic challenges facing small towns and villages across Ireland today. The project has also built a new digital archive of local people's photographs, selected from their own family photo albums. The archive preserves the rich social history of Drum for future generations and enables these authentic representations of life in the village to be shared across the globe.
Collectively, the new archive, Fox's contemporary portraits and his filmed interviews combine to give a unique insight into the village of Drum – past and present.
'Drum: Portrait of a Village' is an initiative of Gallery of Photography Ireland and Monaghan County Heritage and Arts Offices. Developed as part of Monaghan County Creative Ireland programme and as an action of the County Monaghan Heritage Plan. Special thanks to Angela Graham, Barbara Stewart, Drum Development Association, Drum Protestant Heritage Group and the people of Drum whose support and leadership made the project possible.
Supported by: Monaghan County Creative Ireland Programme; Monaghan County Council; Department of Foreign Affairs and Trade Reconciliation Fund; The Heritage Council; Department of Culture, Heritage and the Gaeltacht; Tyrone Guthrie Centre. Gallery of Photography Ireland is supported by The Arts Council and Dublin City Council.
Friday 2 March – Friday 13 April 2018
Market Street
Monaghan Town
Co Monaghan
Telephone: +353 47 38162
Admission / price: Free