Doug Fishbone: Please Gamble Responsibly
Friday 21 May – Sunday 29 August 2021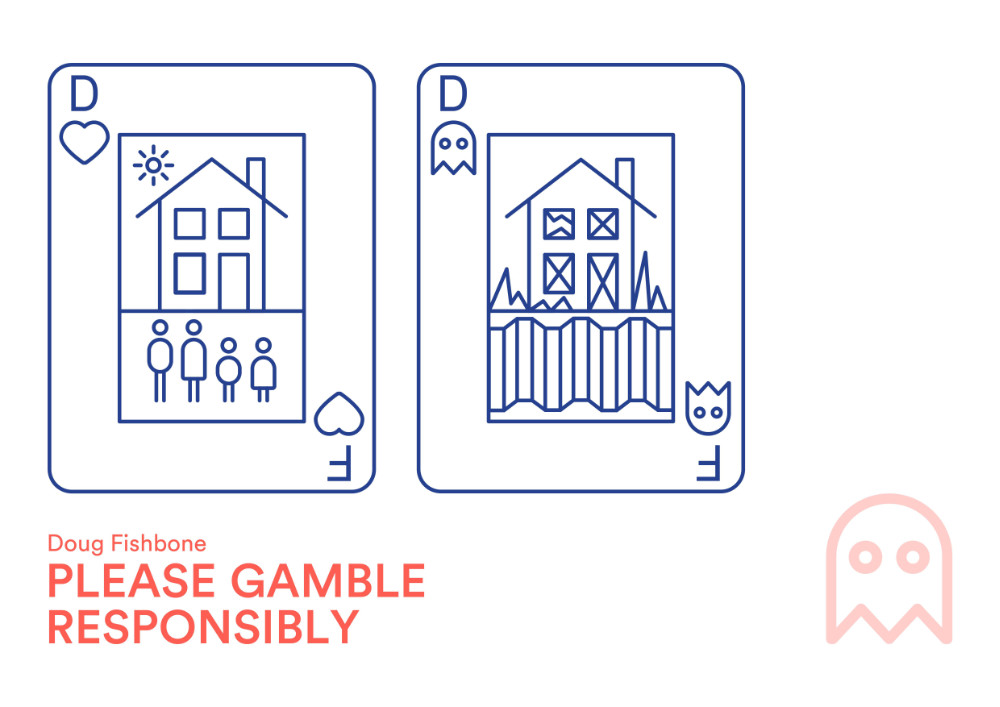 ――― In venue ―――
Doug Fishbone is an internationally renowned artist who creates projects and exhibitions which unearth, question and examine societal misconceptions through humour and manipulation of context.
In his first solo exhibition in Ireland, commissioned by the Crawford Art Gallery, Fishbone creates a sculptural spectacle – mirroring the housing and rental market – and invites visitors to wander around his 'ghost estate'.
Replete with broken windows, boarded up balconies and surrounded with shabby corrugated fencing, it offers those that successfully enter – where the barrier is compromised – more than an abandoned half-built interior. Inside, Fishbone presents a free-wheeling examination of property and value, two notions which are repeatedly conflated to toxic effect by our global economic system.
Friday 21 May – Sunday 29 August 2021
Emmet Place, Cork
Telephone: +353 21 4805042
Opening hours / start times:
Monday 10:00 - 17:00
Tuesday 10:00 - 17:00
Wednesday 10:00 - 17:00
Thursday 10:00 - 20:00
Friday 10:00 - 17:00
Saturday 10:00 - 17:00
Admission / price: Free