Dorothy Hunter: fully conscious movements, fully different time
Saturday 25 March – Saturday 20 May 2023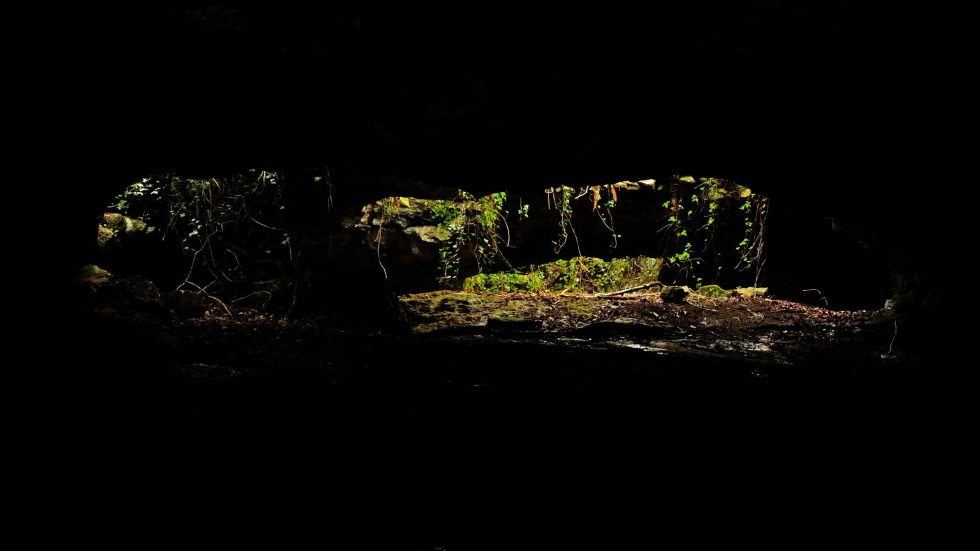 In March 2023 The Golden Thread Gallery will present new work in the project space by Dorothy Hunter titled fully conscious movements, fully different time. Having been awarded ACES from the Arts Council of Northern Ireland, the exhibition in the Project Space will focus on the changing underground terrain in the caves of Fermanagh and Cavan, through video and installation artwork. Hunter uses careful interventions within her installations, creating space to contemplate different geographic sites and aid our interpretation of time and space. She is interested in different modes of displaying artwork and the act of collecting.
"Geographic sites (such as the caves) can be embodiments or agitators in chronopolitics, as arenas of conflicting means of marking time; so can visual art as cultural phenomena. For this reason place, the "encoding" of events within it, and modes of display are key elements of my practice."
– D.Hunter Jan 2023
Dorothy Hunter is a cross-disciplinary artist, writer and researcher, born in Mid-Ulster and living and working in Belfast. She is a graduate of both MA Art in the Contemporary World at NCAD, and MA Art Praxis at the Dutch Art Institute. Exhibitions include Anticipated Fictions; Monumental Configurations at PS Squared, Belfast and 126 Artist-Led Gallery, Galway, The Landis Museum at CCA Derry-Londonderry, and Still (the) Barbarians, EVA International, Limerick.
Saturday 25 March – Saturday 20 May 2023
84-94 Great Patrick Street
Belfast BT1 2LU
Telephone: +44 2890 330920
Opening hours / start times:
Tuesday 10.30 - 17:30
Wednesday 10.30 - 17:30
Thursday 10.30 - 17:30
Friday 10.30 - 17:30
Saturday 10.30 - 16:00
Admission / price: Free
Open till 9pm on the first Thursday of every month.