Dorothy Cross, Lisa Hannigan and Alan Gilsenan: Heartship
Friday 13 September – Sunday 15 September 2019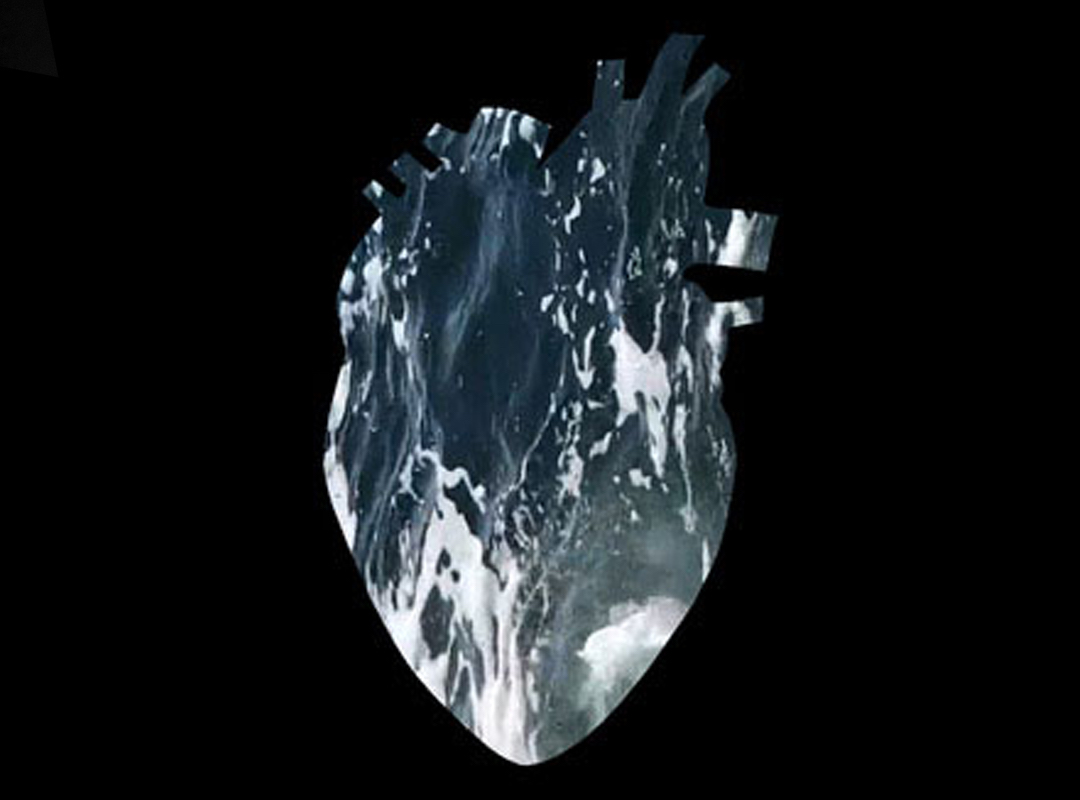 As part of Sounds from a Safe Harbour Festival, the film Heartship is part of an ambitious project by Dorothy Cross featuring the music and presence of Lisa Hannigan and filmmaker Alan Gilsenan.
"Heartship has been haunting me for the past three years… wishing to honour the many hearts of migrant people who disappear below the ocean surface and lie unnamed on the sea-bed.  A lone figure will be visible wandering on board a Navy ship as it sails upstream to Cork City. The beautiful ethereal voice of Lisa Hannigan will emanate from the ship intertwined with the sounds of glass armonica and water phone – which are instruments that create sound through water . A human heart will be harboured within the ship – a sacred cargo of an unknown person found in Cork in 1863."  – Dorothy Cross
The film Heartship, embodies a performative work taking place from 4.30pm, Saturday 14 September, when the L.É. James Joyce will sail up the river Lee in Cork from Haulbowline Island with a lone occupant visible on deck. Lisa Hannigan will be on board – with recorded sound of her beautiful, ethereal, voice emanating from the ship. The recordings will be of Lisa singing songs about the heart, together with the extraordinary sound of the glass armonica, played by Alasdair Malloy. These beautiful sounds will emanate from the ship and float out over the city. It will dock where an audience will be able to hear a live performance by Lisa from the ship – they will remain on the riverside.
Heartship will celebrate the Irish Naval services contribution to the humanitarian crisis in the Mediterranean where they helped save so many lives, addressing the rescuing and disappearance of so many hearts within that ocean. The presence of a human heart is integral to the project.  For Heartship, the Navy vessel will contain the relic of a human heart that was discovered in a crypt in Cork in 1863. It then was acquired by General Pitt Rivers, the ethnologist and archaeologist, who was stationed in Cork. It later became part of the extraordinary collection of artefacts which are housed in the Pitt Rivers Museum in Oxford. When found, the heart was encased in a lead cyst in the walls of the crypt – the person within whom the heart beat is unknown and undated. For Heartship, the borrowed heart will make its return to Cork. The heart will be on display in The Glucksman Gallery, University College Cork, until 22 September.
Sounds from a Safe Harbour, curated by Bryce and Aaron Dessner of The National, Director of 37d03d Mary Hickson, Cillian Murphy and Enda Walsh www.soundsfromasafeharbour.com for full details 
Dorothy Cross is represented by Kerlin Gallery Dublin and Frith Street Gallery London.
Friday 13 September – Sunday 15 September 2019
Emmet Place, Cork
Telephone: +353 21 4805042
Opening hours / start times:
Monday 10:00 - 17:00
Tuesday 10:00 - 17:00
Wednesday 10:00 - 17:00
Thursday 10:00 - 20:00
Friday 10:00 - 17:00
Saturday 10:00 - 17:00
Admission / price: Free