Do Governments Lie?
Thursday 6 June – Saturday 27 July 2019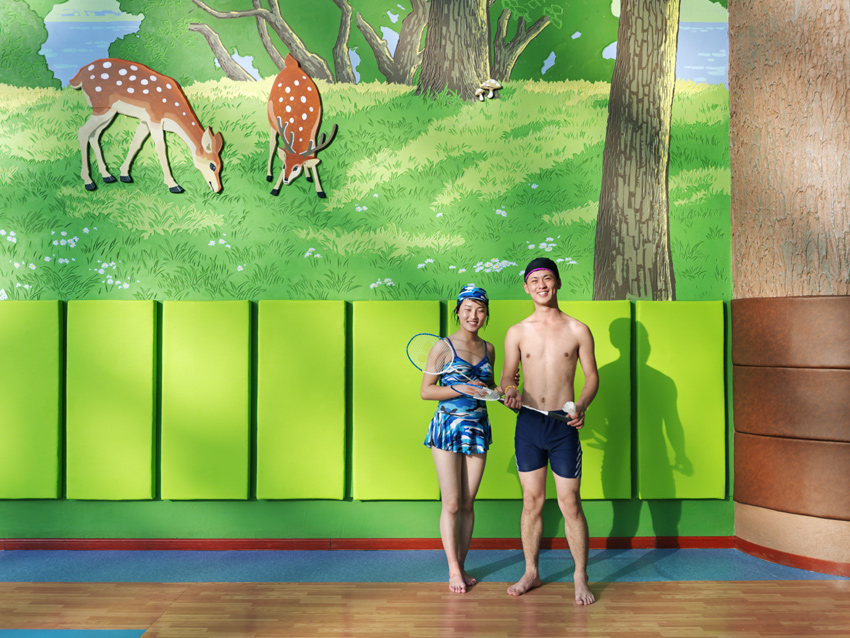 Asking the question do government lie? The Golden Thread Gallery presents three  solo exhibitions by photographic artists Erik Kessels, Phillippe Chancel and Marc Lee. Each bringing their own visual perspective to a question that has a multitude of answers but is as relevant today as ever before
Jump trump
Erik Kessels – Thomas Mailaender
Here's one you won't want to miss, wholesome fun for everyone! This is the opportunity of a lifetime, the chance you didn't know you've been waiting for. It's time to take the leap and get the Jump on Trump. Get up in his face and tell him how you feel!
Please Note that this exhibition only runs until the 29 June 2019.
KIM HAPPINESS
Philippe Chancel
Flashy despotism comes across as a kind of harmless chromo. But is it permissible
to enjoy the beauty of the images, knowing full well that the decor conceals the suffering
of a people? Is it possible for the photographer to impose the sensitivity and lucidity
of his eye?
Philippe Chancel raises the question of the ethics of an image, not one taken from the
news and the media, but right from its creation. He responds to the simulacrum by
using an epic style whose aim is to work against the 'aestheticisation' of power. How
should one react to the sense of awe that the Korean spectacle is designed to provoke?
Michel poivert
POLITICAL CAMPAIGNS – BATTLE OF OPINION ON SOCIAL MEDIA
Marc Lee
In recent months in Political Campaigns all over the world, the supporters of opposing parties have engaged in fiercely waged wars of images on social media. Elections have also long since ceased to be won on the street or in the traditional media— social networks have become the digital market place for political disputation.
Do Governments Lie is brought to you in partnership with the Belfast Photo Festival
Image: Phillippe Chancel
Thursday 6 June – Saturday 27 July 2019
84-94 Great Patrick Street
Belfast BT1 2LU
Telephone: +44 2890 330920
Opening hours / start times:
Tuesday 10.30 - 17:30
Wednesday 10.30 - 17:30
Thursday 10.30 - 17:30
Friday 10.30 - 17:30
Saturday 10.30 - 16:00
Admission / price: Free
Open till 9pm on the first Thursday of every month.