Diamond Point
Originally opened 12 December 2020; in venue from Tuesday 18 May 2021 – Saturday 22 May 2021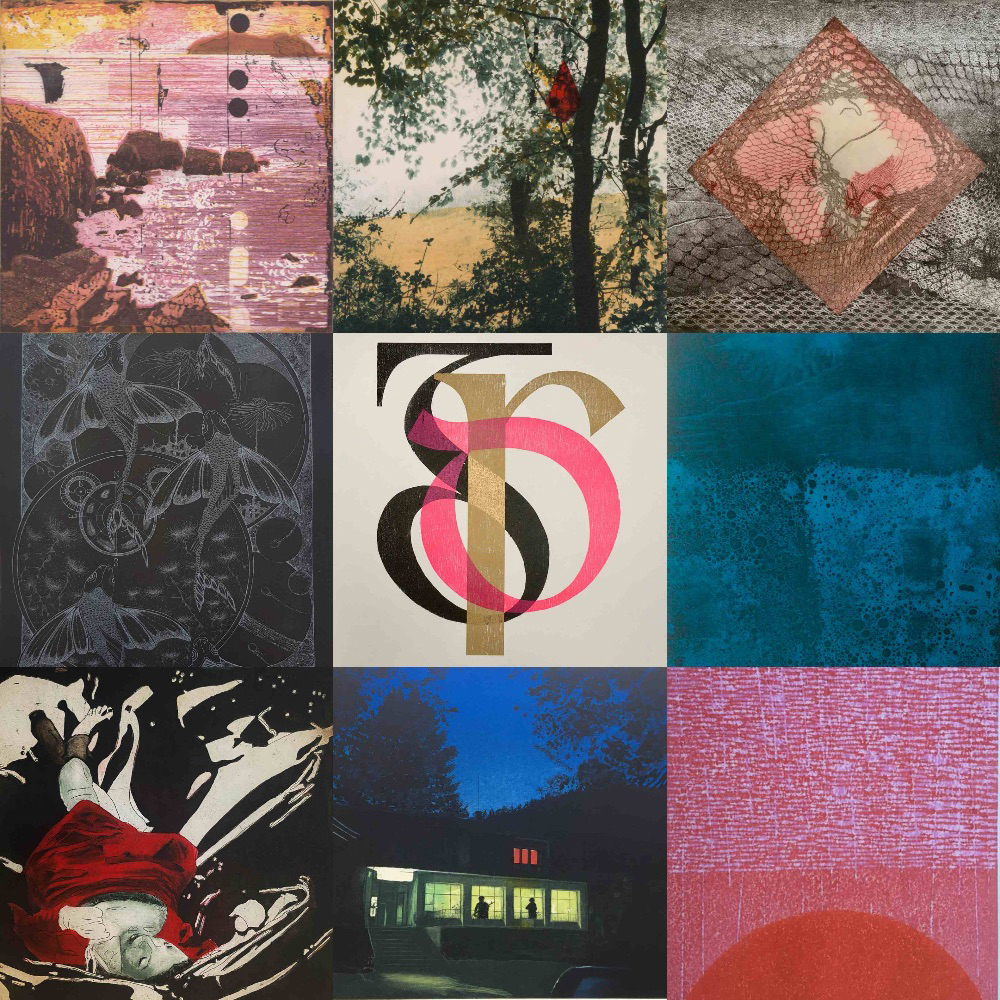 ――― Reopened ―――
Graphic Studio Gallery is delighted to re-present Diamond Point, an exhibition of new fine art prints by members of Graphic Studio Dublin, celebrating the 60th Anniversary of the studio.
Viewable online here.
The exhibition is accompanied with a text by Dr Angela Griffith of Trinity College Dublin.
Click here to preview some of the work from the exhibition.
Graphic Studio Dublin is Ireland's oldest and largest printmaking studio, it was established in 1960.
Sixty years ago, in response to the lack of Fine Art Print making and teaching facilities in Ireland, five visionaries founded Graphic Studio Dublin. This exhibition is a celebration of the Studio's Diamond Jubilee, and is held at Graphic Studio Gallery, in Temple Bar.  Our current membership has been invited to create new work for the show, that will demonstrate the diversity of printmaking in Ireland today.  Work by recent graduate award winners will hang alongside established printmakers.
Back in 1960, the artists Elizabeth Rivers, Anne Yeats, Pat Hickey, Leslie McWeeney and the Fine Art Editions publisher and founder of Dolmen Press Liam  Miller, could not have foreseen the long-term effect their endeavours would have on the Irish Art scene.  Graphic Studio Dublin has protected the traditional skills of etching, stone lithography, wood and linocutting and now embraces contemporary techniques of photo-intaglio and screenprinting.
Hundreds of artists have passed through the doors of the Studio, from the first basement premises in Lower Mount Street, through its long and productive sojourn in Green Street East in Dublin's Docklands to its present home in a spacious four storey former brewery on the North Circular Road.  The Diamond Point exhibition will run through the Christmas period, with work available at the gallery and online.
Originally opened 12 December 2020; in venue from Tuesday 18 May 2021 – Saturday 22 May 2021
off Cope Street
Temple Bar, Dublin 2
Telephone: +353 1 679 8021
Opening hours / start times:
Monday 10:00 - 17:30
Tuesday 10:00 - 17:30
Wednesday 10:00 - 17:30
Thursday 10:00 - 17:30
Friday 10:00 - 17:30
Saturday 11:00 - 17:00
Admission / price: Free
Through the Arch off Cope Street (behind the Central Bank)