Detonate (Supersonic Exothermic Front)
Thursday 17 October – Friday 22 November 2013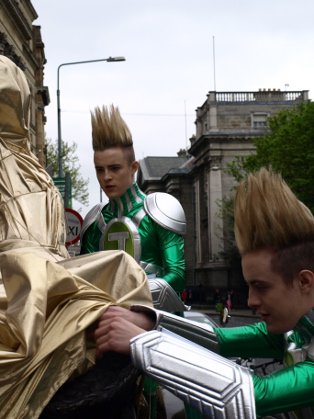 Opening Reception Wednesday 16 October 2013, 6 – 8pm
Susan Connolly / Sam Jury / Barbara Knezevic / Danny McCarthy / Lucy McKenna / Rory Prout / Paul Rhatigan / Marie Roux
Exhibition Design by Ray Griffin • Curated by Michele Horrigan
Detonate (Supersonic Exothermic Front) is the first in a new series of exhibitions to be presented as part of Limerick Arts Encounter.
A group of Irish and international artists explore ideas of how energy exists. As an essence so immeasurable, energy is taken as a subject matter and motif by featured artworks, each considering the capturing of a force not seen by the human eye, something daunting and invisible before the intervention of art acknowledges its presence. Marcel Duchamp has already considered ways of privileging "timid energies," imagining an apparatus to record, collect and transform all the manifestations of energy, like the excess pressure on an electric switch, the exhalation of tobacco smoke, or the growth of hair and nails. Detonate (Supersonic Exothermic Front) demonstrates how artists continue to pursue and incorporate these ideals in their work.
To mark the occasion of the gallery space's re-opening, Ray Griffin has been commissioned to design a new exhibition display system.
Image: Susan Connolly: The Monument's Day Off, 2012
Thursday 17 October – Friday 22 November 2013
69 O'Connell Street
Limerick
Opening hours / start times:
Tuesday 12:00 - 17:30
Wednesday 12:00 - 17:30
Thursday 12:00 - 17:30
Friday 12:00 - 17:30
Saturday 12:00 - 17:30
Admission / price: Free