Desire: A Revision
Saturday 21 September 2019 – Sunday 22 March 2020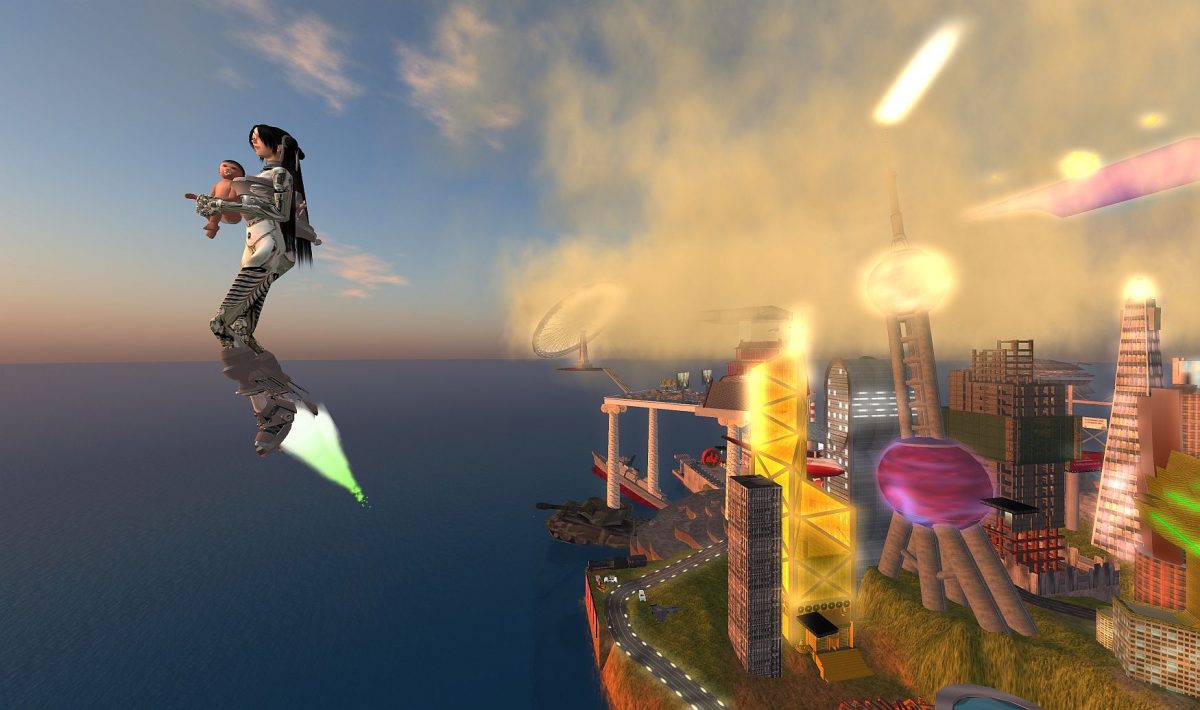 Join us on Culture Night to celebrate the opening of Desire: A Revision from the 20th Century to the Digital Age, an international group exhibition exploring the evolving role of desire.
Masterworks from the 20th century sit alongside new commissions and contemporary work and include artists such as Lee Bul, Marcel Duchamp, Tracey Emin, Genieve Figgis, Yayoi Kusama, Rene Magritte, and many others.
A special live response with singer Lisa Hannigan takes place, as part of an ongoing collaboration with artist Dorothy Cross. Enjoy complimentary drinks from O'Hara's Irish Craft Beers in our beautiful marquee from LPM Bohemia. The Home Fries food wagon will be there serving delicious fries.
To celebrate Culture Night, also enjoy free admission to Life above Everything: Lucian Freud and Jack B. Yeats. Booking required on www.imma.ie
---
Opening the 2019 Autumn season at IMMA is a large-scale international group exhibition Desire: A Revision from the 20th Century to the Digital Age, co-curated by Yuko Hasegawa, Artistic Director of the Museum of Contemporary Art, Tokyo, and Rachel Thomas, Senior Curator; Head of Exhibitions, IMMA.
This exhibition will explore the evolving role of desire in art and life and its relationship to structures of power. New commissions of contemporary works alongside a succinct selection of master works of the 20th-century will offer a unique examination of the relationship between desire, technological advancements, and its impact on social structures.
Featuring an exciting selection of modern masterworks and landmark contemporary art works by Matthew Barney, Frank Bowling, Lee Bul, Oisín Byrne, Helen Chadwick, Dorothy Cross, David Douard, Marcel Duchamp, Justine Emard, Tracey Emin, Awol Erizku, Max Ernst, Cao Fei, Genieve Figgis, Ann Maria Healy, Elaine Hoey, Juliana Huxtable, James Joyce, Bharti Kher, Jonah King, Seiha Kurosawa, Yayoi Kusama, René Magritte, Koji Nakazono, David O'Reilly, Eddie Peake, Tschabalala Self, Patrick Staff, Mickalene Thomas and VALIE EXPORT.
Spanning over 100 years, the exhibition explores the development of desire through the lens of the eurocentric male gaze and its influence in shaping artistic depictions of desire in contemporary culture.
The exhibition will include collaborations and talks across the museum campus. Audiences are encouraged to consider how the primal and nostalgic nature of desire has been refashioned into a deeply complex and often alien element of one's own identity in both physical and digital realities, and to question whether desire is the fundamental motivation of all action.
A significant publication accompanies the exhibition, featuring contributions from the exhibiting artists, co-curators and key contemporary thinkers from a variety of fields, ranging from poetry and philosophy to architecture and performance, including Sasha Bonét, Vaari Claffey, Pádraic E. Moore, Yuko Hasegawa, Johanna Hedva, Jonah King, Aidan Mathews, Eddie Peake, Mario Perniola, Jennie Taylor and Nathalie Weadick.
A series of Limited Artist Editions by artists, including Dorothy Cross, Tracey Emin and Genieve Figgis, are available for this exhibition.
A special associated project, The Prince of Homburg, by artist Patrick Staff, is co-commissioned by IMMA and Dundee Contemporary Arts, Scotland. The work at IMMA is curated by Rachael Gilbourne, Assistant Curator: Exhibitions – Projects & Partnerships, IMMA in collaboration with Eoin Dara, Head of Exhibitions, DCA. The Prince of Homburg opens alongside the exhibition Desire: A Revision and continues until 17 November 2019.
The Prince of Homburg is co-commissioned by Dundee Contemporary Arts, Scotland, and IMMA. Supported by Arts Council England, Elephant Trust, UK, and Commonwealth & Council Gallery, USA. Video work produced by Spike Island, UK. Special thanks to producer Ali Roche and Humber Street Gallery, UK.
Image: Cao Fei / Live in KMB City, 2009 / Machinima mp4 / Duration 24 mins 50 secs /  Courtesy the artist and Vitamin Creative Space
Saturday 21 September 2019 – Sunday 22 March 2020
Royal Hospital, Kilmainham
Dublin 8
Telephone: +353 1 612 9900
Opening hours / start times:
Tuesday 11:30 - 17:30
Wednesday 11:30 - 17:30
Thursday 11:30 - 17:30
Friday 11:30 - 17:30
Saturday 10:00 - 17:30
Sunday 12:00 - 17:30
Admission / price: Free
Bank Holidays open 12:00 – 17:30.