Dennis McNulty: TTOPOLOGY
Saturday 3 February – Sunday 20 May 2018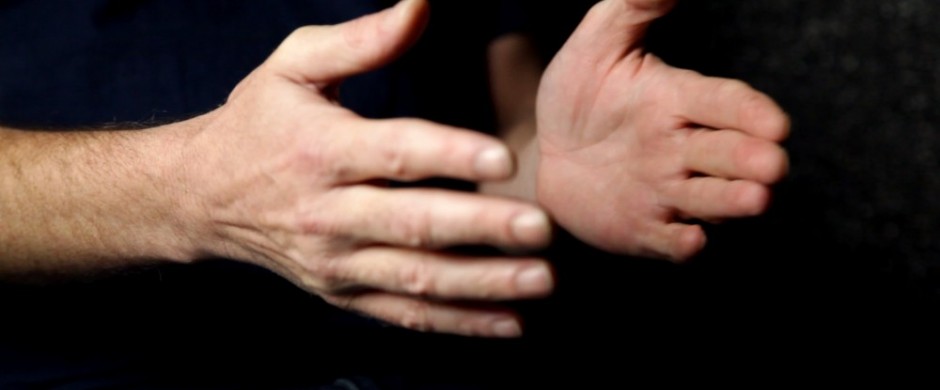 TTOPOLOGY, an exhibition of new and retrospective works by Dennis McNulty considers the technologies and systems that have been developed, cast aside, or revised in order to advance on our human potential. Coupling technology and art, McNulty explores the fields of science, engineering, built environment, retro technologies and future possibilities.
TTOPOLOGY at VISUAL includes collaborations with musician David O'Donoghue and artist Bea McMahon.
Dennis McNulty's work is informed by his background in electronic music, his training as a structural engineer and his studies in psychoacoustics (sound perception). He works with a diverse range of media such as building materials, sound, video and media systems which often employ custom built hardware and software. McNulty is artist in residence at CONNECT, Ireland's Research Centre for Future Networks and Communications, where he is an active member of the Orthogonal Methods Group.
This exhibition is a co-production with Grazer Kunstverein, Austria, involving site responsive iterations at each venue.
TTOPOLOGY at VISUAL has been kindly supported by Thermo Air, Carlow by way of a production workshop.
Associated Events:
Talk: Coupling: Contemporary Art and Technology
Dennis McNulty in Conversation with Bernard Geoghegan
Date: 19 May
Time: 2pm
Location: Link Gallery
Bernard Dionysius Geoghegan is an historian and theorist of digital media holding appointments as a senior lecturer at Coventry University and as visiting associate professor at Yale University. His research investigates how changes in media technology interweave with changes in popular culture, science, and the physical environment.
Free event: To book contact galleries@visualcarlow.ie
Acoustic Performance: DAXA: Half Crystallised But Still Breathing
Date: 19 May
Time: 4pm
Location: Carlow College Library
Developed by musician David O' Donohue and Dennis McNulty, DAXA is an intervention into existing electronic musical instrument architectures. It works within the limitations of a particular musical system, consisting of a MIDI controller and a vintage DX7 digital synthesiser, to open up new possibilities for live sound creation. It changes the terms of engagement between the musician and the instrument.
Free event: To book contact galleries@visualcarlow.ie
Saturday 3 February – Sunday 20 May 2018
Old Dublin Road, Carlow
Telephone: +353 59 917 2400
Opening hours / start times:
Tuesday 11.00 - 17:30
Wednesday 11.00 - 17:30
Thursday 11.00 - 17:30
Friday 11.00 - 17:30
Saturday 11.00 - 17:30
Sunday 14:00 - 17:00
Admission / price: Free
Remember to pay for the parking! Box office open, as well as times given, on day of theatre events from 6.30pm to show start.