Debra Bowden: Beginnings
Wednesday 19 November – Monday 15 December 2014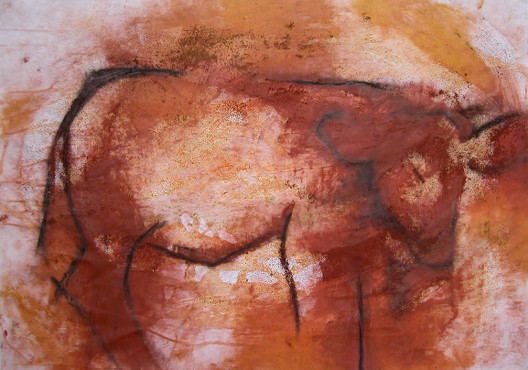 Opening Reception Tuesday 18 November at 7pm
Debra Bowden is a qualified printmaker with an established international reputation. In 2006 she became the first Irish artist to be awarded a scholarship to Awaji Island, Japan to train with master Japanese woodblock printmakers, for which she received an Arts Council of Ireland Travel and Training Award. Since then she has been invited by the Embassy of Ireland in Tokyo to participate in a touring group exhibition entitled The Open Mind of Lafcadio Hearn.
As a continuation of her training in advanced printmaking, she attended the 1st International Mokuhanga Conference held in June 2011 at Kyoto and Awaji Island, Japan.
She has participated in numerous group and solo exhibitions both nationally and internationally including; Japan, China, America, Scotland and Holland.
Her work is held in public collections of: The Office of Public Works; The Japanese Embassy, Dublin, The Irish Embassy, Tokyo
Her work in private collections include The Japanese Ambassador's Residence, Dublin; The Italian Ambassador's Residence, Dublin; UK, France, Germany, Australia and Ireland.
Beginnings is an exhibition of work spanning the past five years exploring the origins of art, communication and the written word.
"The story of writing has always been an interest of mine. I look right back to the beginning of art and wonder what the prehistoric cave paintings of Chauvet mean. The fact that I will never know, somehow for me, increases their personal importance.
Inspired by prehistoric imagery, signs and symbols discovered on cave walls, I explore the empathic relationship between man, his environment and the indigenous animals that inhabit it. It is an age old relationship that has grown and evolved but at a base level has maintained a simplistic integrity.
I consider the source, means, ambiguity and interpretation of communication. I work from experience and continually record thoughts, feelings and emotions to create textural backgrounds and artists' books on which to depict my visual language.
I contemplate the evolution of the written word and constantly work between picture and text to create calligraphic style symbols. Beginnings is the first chapter of my story of writing and the starting point for my own personal alphabet." Debra Bowden, 2014
Image: Debra Bowden: Cave I, 59 x 83 cm, sawdust, pigment, oil bar on paper, 2011
Wednesday 19 November – Monday 15 December 2014
Ashbourne Cultural Centre
Ashbourne, Co. Meath
Telephone: +353 46 9097414
Admission / price: Free