Debbie Godsell, Fiona Kelly, Sarah O'Flaherty: Visions of an Unsettled Earth
Thursday 6 August – Saturday 31 October 2020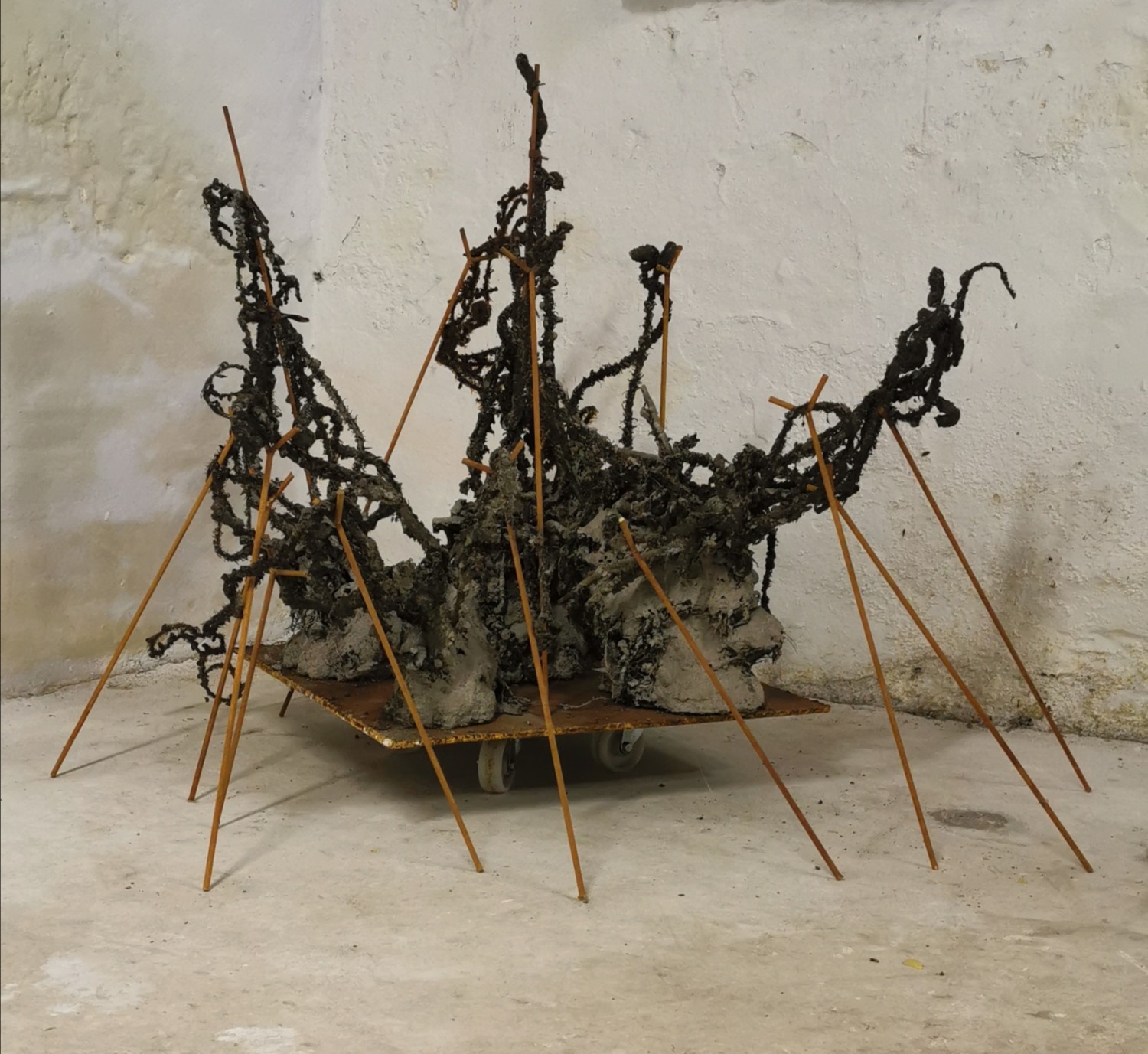 ――― Level 5 ―――
'
Visions

of an Unsettled Earth' is an exhibition that explores ideas of temporality, transience and transformation in the environment. It brings together works by the County Cork-based artists Debbie Godsell, Fiona Kelly and Sarah O'Flaherty. These works combine images and materials that, through media as varied as print, sculpture and photography, show that landscape is a continuous collaboration or negotiation between nature and human interaction.

For the artists, landscape is a three-dimensional shared reality, which they examine through themes of land use – for example the cyclical process of creation and disintegration of matter. Their works unpack thoughts on this three-dimensional shared reality, a palimpsest of what has gone before, to reveal what persists or survives as well as to propose new vital forms.

'Visions of an Unsettled Earth' is an iteration of an exhibition that the artists organised at the Town Hall Gallery in Macroom, County Cork, in 2018, funded by Cork County Council. The presentation at Sirius includes new or recently made pieces by each one of the artists.
Image: Sarah O'Flaherty, (Un)Supported, 2018
Thursday 6 August – Saturday 31 October 2020
The Old Yacht Club
Cobh, Co. Cork
Telephone: +353 21 481 3790
Opening hours / start times:
Wednesday – Saturday, 12:00 – 17:00
Admission / price: Free