Martin Boyle and Lorraine Burrell: These Days are Persistent and Changeable
Thursday 28 April – Saturday 11 June 2016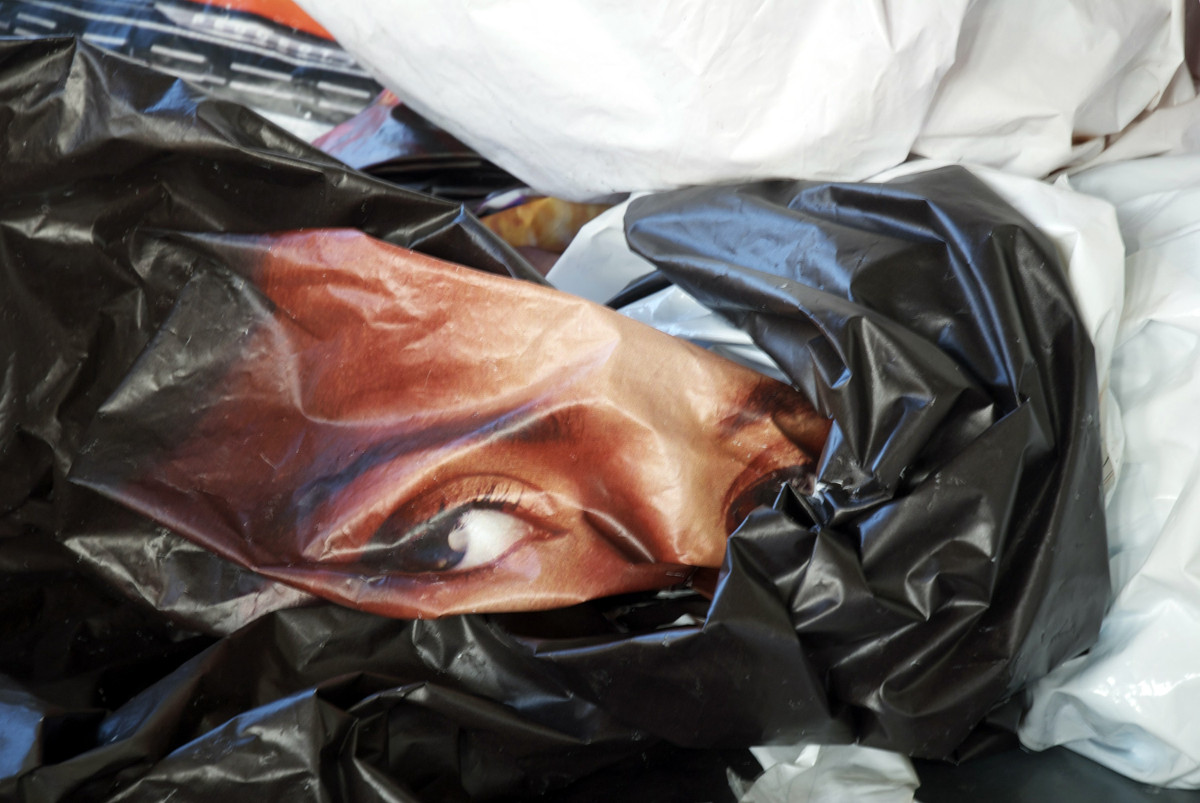 The juxtaposition of the real with the imaginary has been of constant interest to Golden Thread Gallery and has led to the realisation of this exhibition, These Days are Persistent and Changeable.
Considering the sculptural potential of the everyday, the practices of Martin Boyle and Lorraine Burrell root themselves within the small, incidental moments in life that we sometimes neglect. Developed in strands and through disparate sources, the indeterminate, in-progress objects they produce appear to hover, bound together only at the point of exhibition.
Martin Boyle will present a video installation of a work made on a recent residency in Japan. There will also be a selection of photographic works where Boyle uses the "real" to highlight the "surreal" in a variety of situations. Martin Boyle makes connections between images by identifying sequences in banal everyday subject matter, dissolving notions of originality and ownership; instead projecting an absurd sense of order onto the visual chaos of daily life.
Lorraine Burrell's work explores the challenge in photographic self-portraiture: how much to reveal about one's identity and what to hide? Burrell suggests that the use of constructed props made from everyday materials that drape, hang or enclose the body "allowed   me   to   suggest   contradictory   notions   of   revealing/disguising,   private/public: these   handmade   props   themselves becoming a way of transforming and transcending myself, a way of finding something 'other'". This new work, made for the Golden Thread Gallery, consists of a series of discarded plastic billboards collected over several months. These billboards are all image and surface: conveyors of aspirations from the fast, expensive car to the beautiful jewel-adorned woman.
Concurrently encouraging the viewer to re-examine their own observational principles whilst dissolving any initial reading, the works presented as part of These Days are Persistent and Changeable balance humour with introspection.
Martin Boyle (b.1982, Donegal, Ireland) lives and works in Belfast, Northern Ireland. He completed a Masters of Fine Art in 2008 at the University Of Ulster, Belfast, and a BA Honours from the Limerick School of Art and Design.
Recent Work include Snap, Droichead Arts Centre, Drogheda, Ireland (2016); Human body' accident, Golden Thread Gallery, Belfast (2015); Existence of flamethrowers in your street, G126, Galway, Ireland (2015); Everyting's Connected, Art Centre Ongoing, Tokyo, Japan (2014); Genuine Replica, Ulster Museum, Belfast (2013); Scope Art Fair, New York (2013); Instances of Agreement, Kao Yuan Arts Centre, Taiwan (2012).
Martin Boyle assembles objects and images in a playful and performative manner. This direct method of working, poaching already existing objects, is presented through photography, installation and sculptural pieces of irrelevant things that go unnoticed. Through absurd conceptual interventions he assigns meaning which comments on himself and society, that may be found poetic.
The bechance objects and images he adopts play on the line between objective and subjective, familiar and unfamiliar. Often employing visual trickery by creating a trap for the eye to draw in the viewer may at first appear like computer manipulation. He applies deadpan humour to the work, with titles deliberately departing from the real towards the made up.
Lorraine Burrell is from Belfast where she lives and works. She completed an MFA at the University of Ulster in 2005. Burrell has exhibited both nationally and internationally most recently, Collective Histories of Northern Irish Art, Golden Tread Gallery, 2013, Everyday Selves, Belfast Exposed, 2012, This little bag of dreams, Catharine Clark Gallery, San Francisco, 2011, Mostyn Open, Oriel Mostyn Gallery, Llandudno, Wales 2011, and Studies, Third Space Gallery, Belfast 2010.
Photographing myself has always been challenging in the context of revealing my identity. A consequence of this tug between what to expose and what to hide I began to construct props that I wore to cover myself. This ploy allows me to convey contradictory notions of revealing/disguising, private/public, these handmade props themselves becoming a way of transforming and transcending myself, a way of finding something 'other' in the result of trying to describe.
I see the work having two intertwining themes, one being my relationship to photography and how and why I choose to photograph myself and the other the idea of a buffer or defence against something both physical and emotional.
Thursday 28 April – Saturday 11 June 2016
84-94 Great Patrick Street
Belfast BT1 2LU
Telephone: +44 2890 330920
Opening hours / start times:
Tuesday 10.30 - 17:30
Wednesday 10.30 - 17:30
Thursday 10.30 - 17:30
Friday 10.30 - 17:30
Saturday 10.30 - 16:00
Admission / price: Free
Open till 9pm on the first Thursday of every month.