David Beattie: Patterns of Illumination
Monday 28 February – Saturday 2 April 2011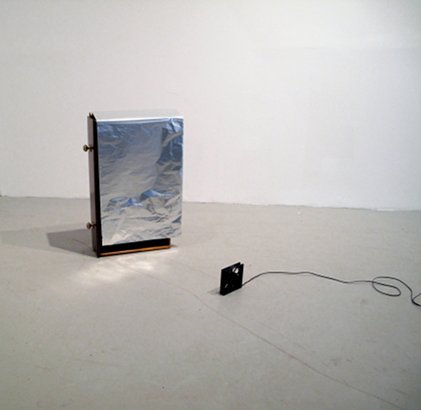 David Beattie's Patterns of Illumination evolves from a process of questioning how we experience the everyday. Beattie says,
"Through science, religion and mathematics we create various systems of language and thought to help us consciously or unconsciously decifer meaning in the mundane."
The work, originally created whilst Beattie was on residency at the Mattress Factory Art Museum in Pittsburgh last year, utilises some of these principles to present alternative perspectives of being. Various natural elements are explored, objects are re-appropriated and comparisons drawn on what parallel patterns can be made.
RUA RED is pleased to present both this exhibition and the concurrent exhibition by Colin Andrews for the first time in Ireland. Karen Phillips, Director, says,
"It's a privilege to be able to exhibit new works from two such experienced and well respected artists. It is also refreshing to see the galleries used in a different way and to be challenged to use the space in a different way."
Image: David Beattie: Foil
Monday 28 February – Saturday 2 April 2011
South Dublin Arts Centre
Tallaght, Dublin 24
Telephone: +353 1 451 5860
Opening hours / start times:
Monday 10:00 - 18:00
Tuesday 10:00 - 18:00
Wednesday 10:00 - 18:00
Thursday 10:00 - 18:00
Friday 10:00 - 18:00
Saturday 10:00 - 18:00
Admission / price: Free