Darek Fortas: Skene
Monday 5 September – Saturday 22 October 2016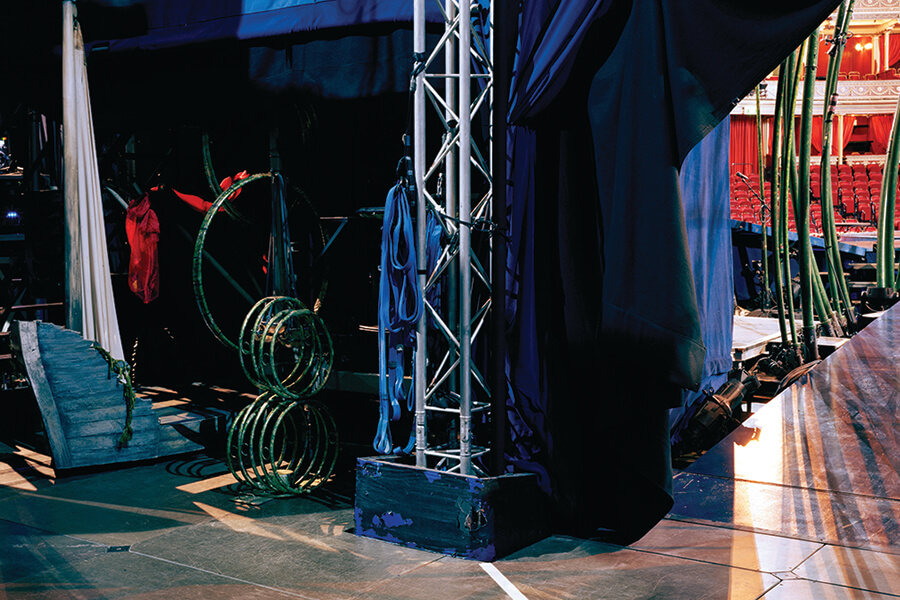 Skene is a word taken from ancient Greek and literally means 'structure that supports the background in theatre as well as seeing and exposing'. Over the course of last year Fortas has been photographing contemporary versions of skene – structures which are crucial for plays, or performances to happen, but remain invisible to the public.
Fortas' photographs have been exhibited both nationally and internationally. He graduated from Fine Art Photography MA at Royal College of Art (2016) and BA (Hons) Photography at Dublin Institute of Technology (2011).
Fortas is a recipient of Arts Council of Ireland Visual Art Project Award & Travel and Training Bursary, Culture Ireland's International Culture Programme Grant, Adam Mickiewicz Grant and Royal College of Art Fine Art Bursary.
In 2014 he became recipient of the Camera Clara Prize initiated by Paris based Foundation Grésigny and was also short-listed for MAC International Art Prize.
His work was published in Irish Arts Review, Source Photographic Review, British Journal of Photography and L'Oeil de la Photographie and variety of on-line photography blogs and magazines.
Darek Fortas: www.darekfortas.com
Image: Structure I from the series 'Skene' by Darek Fortas
Monday 5 September – Saturday 22 October 2016
South Dublin Arts Centre
Tallaght, Dublin 24
Telephone: +353 1 451 5860
Opening hours / start times:
Monday 10:00 - 18:00
Tuesday 10:00 - 18:00
Wednesday 10:00 - 18:00
Thursday 10:00 - 18:00
Friday 10:00 - 18:00
Saturday 10:00 - 18:00
Admission / price: Free