Dara McGrath: Project Clean Sweep
Thursday 13 April – Friday 9 June 2017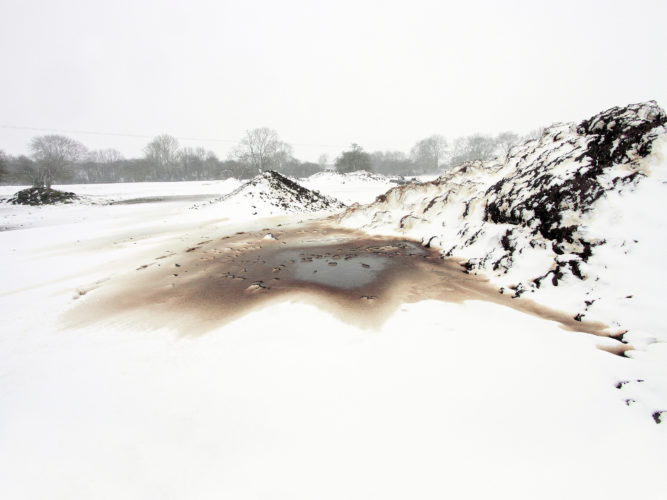 RAC Contemporary Photography Award Winner 2017
The body of work McGrath will show is entitled Project Cleansweep. It is a project that surveys the landscape of chemical and biological weapons in the British Isles and its continuing legacy, interrogating deliberate state and military encroachment into and appropriation (often secretive) of the landscape, essentially a massive 'land grab'. This bucolic landscape today holds layers of narratives that the security apparatus of the state would prefer not told. It is an another representation of the impact of state and commercial interests on a rural setting; this has often caused long term problems of pollution and abandonment.

About the Award
McGrath was selected by Martin Parr for this award. The aim of which is to provide a photographer with the opportunity to produce a body of work for exhibition at Roscommon Arts Centre & Belfast Exposed Futures Gallery along with a potential tour to two other venues, funding pending, in 2017. The artist will also be provided with 30 hours free access to the Gallery of Photography Artist's Digital Studio for pre/production to the value of €750. An online gallery of the winning works will appear on irishtimes.com
Dara McGrath is a photographic artist based in Cork City Ireland. His photo works look at transitional spaces, in-between places where architecture, landscape and the built environment intersect, where a dialogue – of absence rather than presence – is created.
Recent exhibitions include Espace Lhomond Paris Photo, New Irish Works, PhotoHof Salzburg, Gallery of Photography Dublin, Photo Biennale Thessalonika, Centre Des Beaux Arts Brussels, Voies-Off Arles, Venice Biennale of Architecture, a Solas Award and was recently nominated for the Prize Pictet 2016.
Contact linda@lindashevlin.com for more details.
Thursday 13 April – Friday 9 June 2017
Circular Road
Roscommon Town
Telephone: +353 90 6625824
Opening hours / start times:
Tuesday – Friday 10am – 5pm; Saturday 2pm - 5pm, on performance days only
Admission / price: As per event