Cycling through the Rages
Sunday 7 July – Sunday 11 August 2019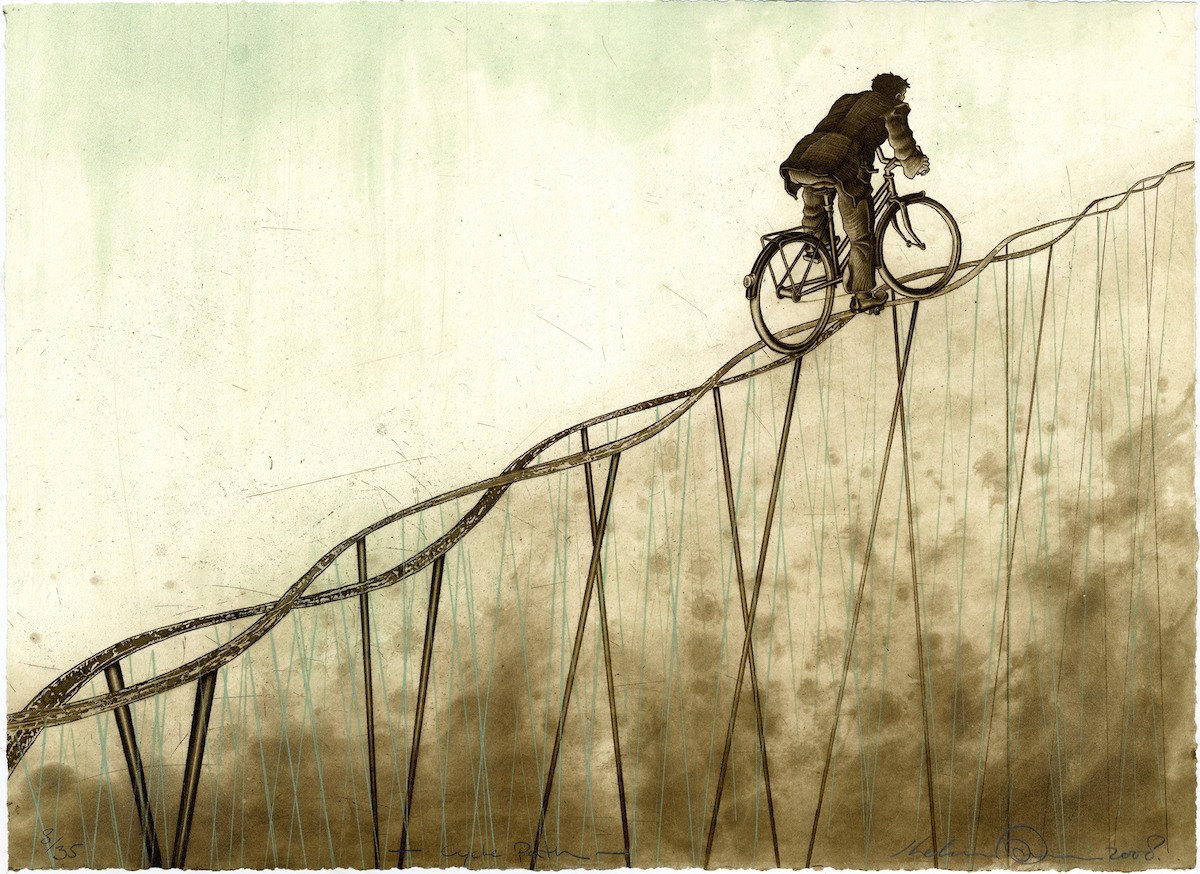 The Olivier Cornet Gallery is delighted to present Cycling through the Rages, a group show celebrating cycling but also an artists' response to challenges faced by cyclists today.
The exhibition, curated by Kelly Ratchford and Olivier Cornet, has come about in the context of Velo-City 2019, Cycling for the ages, an international cycling conference hosted by Dublin City Council at the end of June 2019.
The exhibition at the Olivier Cornet Gallery will feature new work by gallery artists Kelly Ratchford and Hugh Cummins and the following invited artists: Michael Bruce Weston, Colin Eaton, Kelvin Mann, Kieran McBride, Cecilia Moore and Gro Thorsen.
Cycling through the Rages will comprise paintings, prints, multi-media installations, metalwork and work in wood.
Sunday 7 July – Sunday 11 August 2019
3 Great Denmark Street
(beside Belvedere College)
Dublin 1
Telephone: +353 87 2887261
Opening hours / start times:
Tues to Fri: 11am to 6pm (till 8pm on Thursdays) • Sat & Sun: 12 noon to 5pm • Closed on Mondays (or viewing by appointment only)
Admission / price: Free