Curating Architecture Symposium
Day-long symposium Saturday 6 April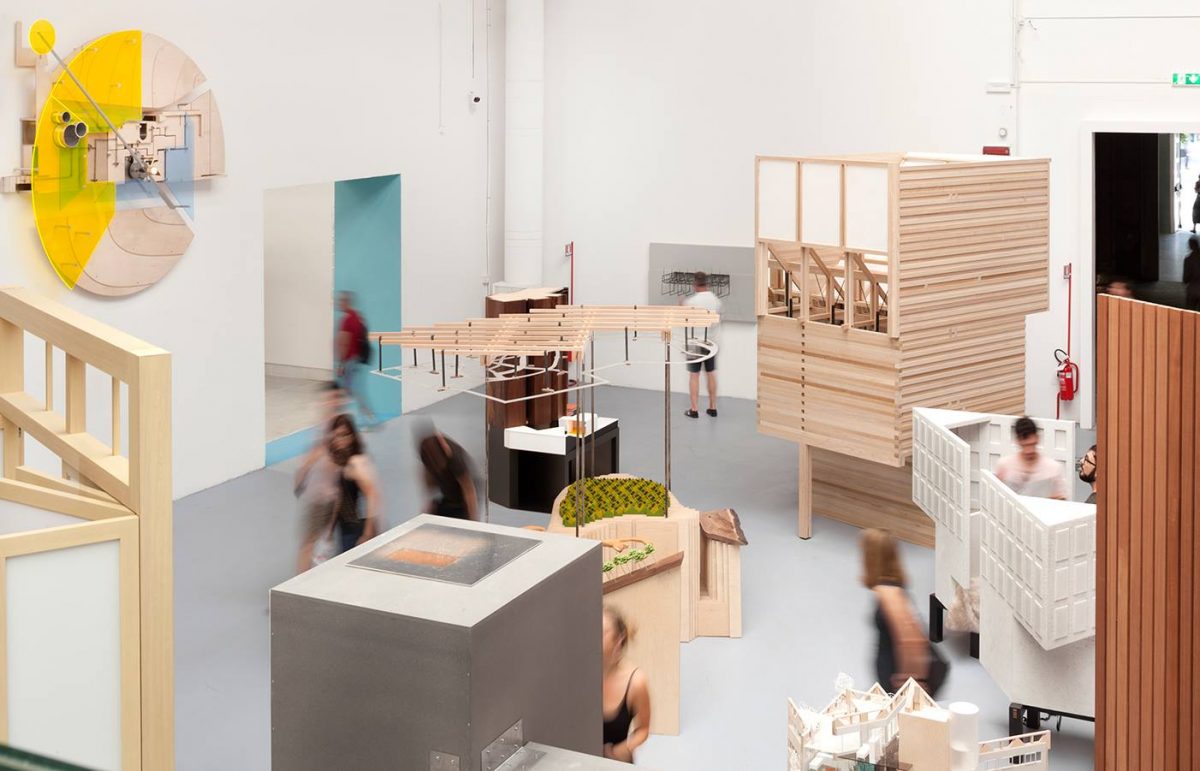 National Sculpture Factory in partnership with the Glucksman and Irish Architecture Foundation to present a public conference on curating architecture
The National Sculpture Factory is delighted to be partnering with Glucksman and Irish Architecture Foundation to present a one day symposium on Curating Architecture. Taking place on Saturday 6th April the event will start off in at the Glucksman and the day's proceedings will conclude at the National Sculpture Factory.
We are delighted to announce that Veronika Valk-Siska will present the closing Keynote address at the National Sculpture Factory.
Over the course of the day a range of national and international speakers will discuss, explore and imagine the potential of staging architecture in an exhibition setting. Confirmed speakers include Pedro Gadanho, Manuel Henriques, Catherine Ince, Kieran Long and Lea-Catherine Szacka.
The format of the symposium will feature a range of panel discussions and the event will take place across two venues, the Glucksman and the National Sculpture Factory.
Tickets for the Symposium will also allow delegates the opportunity to attend a public conversation at 5pm on Friday 5 April at the Glucksman Gallery between Yvonne Farrell and Shelley McNamara of Grafton Architects and Professor Hugh Campbell, UCD that marks the launch of the Close Encounter exhibition.
A full conference programme will be available shortly. RIAI Continued Professional Development accreditation is possible for delegates who attend on Saturday 6 April.
Veronika Valk-Siska is an architect, laureate of Young Architect Award 2012. She studied at the Rhode Island School of Design in the US and graduated from the Estonian Academy of Arts. She completed her PhD at the RMIT University School of Architecture and Design in Australia. She has constructed both public and private buildings, designed interiors and landscapes, won some 35 prizes at various architecture and planning competitions as well as published books and articles on architecture and urbanism since 2004. Believer in "architecture as initiative", she is one of the key initiators of Kultuurikatel creative hub on Tallinn waterfront. She directed research at the Faculty of Architecture and lead the PhD program in architecture and urban planning at the Estonian Academy of Arts in 2013-2017 and is currently researcher at the Tallinn University of Technology (TalTech). In 2015, she became an advisor of architecture and design at the Ministry of Culture and helped to kick-start the Spatial Design Expert Group by the Government Office of Estonia.
€50 / €35 for NSF members, Light lunch and bus transfer to NSF included.
Places limited. Booking essential.
Image: courtesy Alice Clancy, 2018
Day-long symposium Saturday 6 April
Glucksman Gallery and
National Sculpture Factory
Cork