Crossing Lines
Saturday 24 November 2018 – Saturday 26 January 2019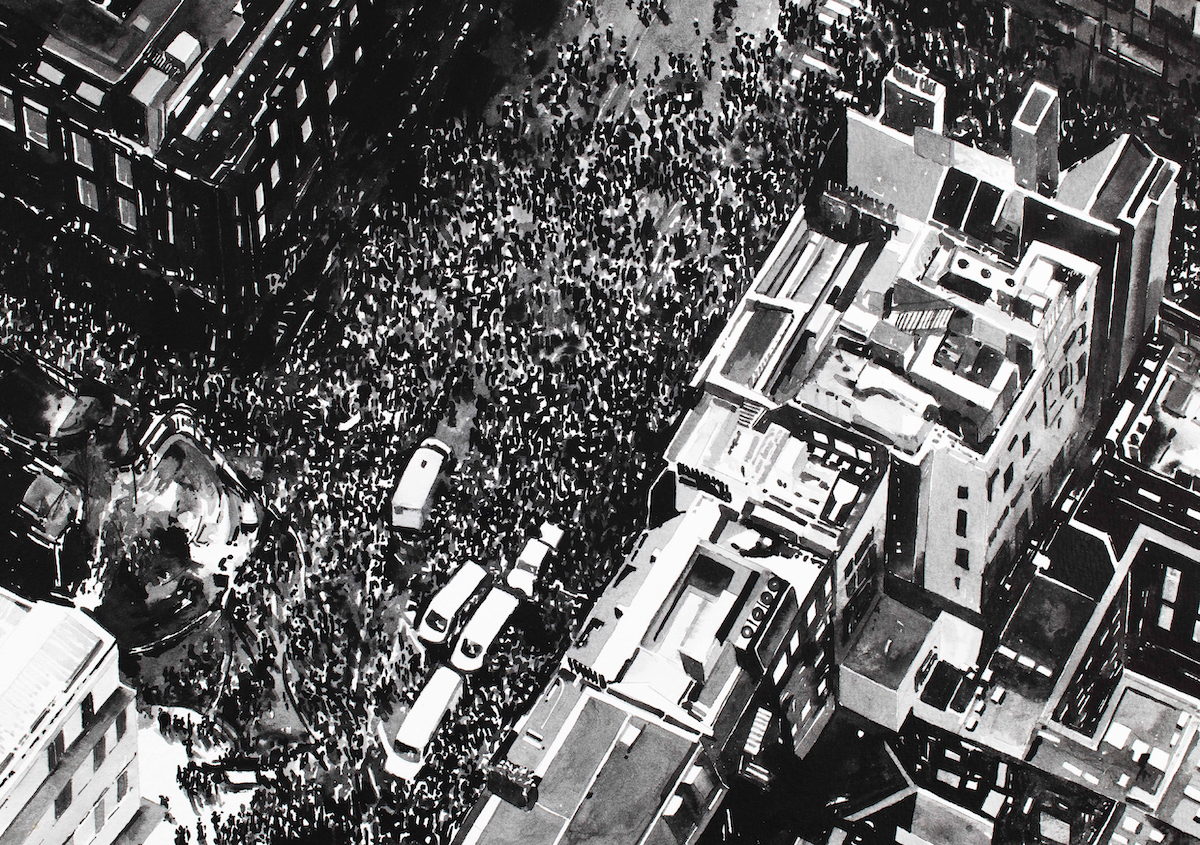 The F.E. McWilliam Gallery and Armagh City, Banbridge and Craigavon Borough Council are delighted to present Crossing Lines. A collaboration with our cross-border partner Highlanes Gallery, Drogheda, the exhibition runs concurrently in both galleries and explores ways in which artists have expressed ideas of dissent, dissonance and difference through their work.
The work in the exhibition ranges from painting, print and photography to sculpture, video, installation, sound art and performance and is drawn from the Arts Council Collection London, the former Arts Council of Northern Ireland collection gifted to the National Museums Northern Ireland in 2012 and artist's studios. It includes work by well-known, Northern Irish, British and Irish artists including Duncan Campbell, Stuart Brisley, Susan Philips, Rita Duffy, Alice Maher, Dermot Seymour, Colin Middleton, Victor Sloan and Joy Gerrard. The diverse range of work in the exhibition considers individual and collective expressions of difference and highlights the important role that art and artists have in challenging traditional thinking, provoking reflection and fostering new ideas that often defy the norm.
The exhibition will run at Highlanes Gallery and the F.E. McWilliam Gallery simultaneously and will open on the 23 and 24 November (respectively) 2018, with a special live performance by artist Nigel Rolfe.
Image: Joy Gerrard
Saturday 24 November 2018 – Saturday 26 January 2019
200 Newry Road, Banbridge
County Down
Telephone: +44 28 4062 3322
Opening hours / start times:
Monday- Saturday
10am – 5pm
Sundays
: (June-July-August only) 1 – 5pm
Admission / price: Free