Cork Art Alive
Friday 26 November 2010 – Saturday 30 April 2011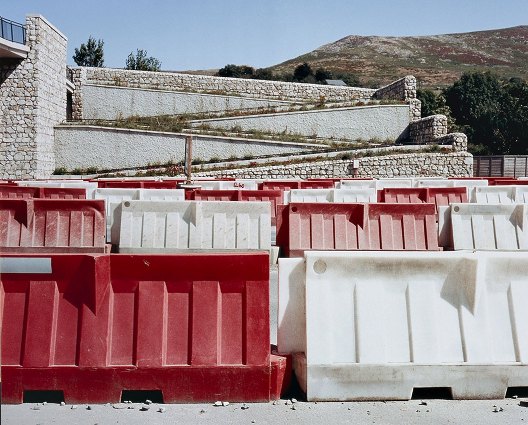 A selection of Contemporary Irish Art from the AIB Art Collection
An exhibition of contemporary Irish art involving the work of twenty five artists with Cork links, will open 26 November at Fota House. 'Cork Art Alive' is a collaborative project between The Irish Heritage Trust, who manage Fota House, and the AIB Group. The exhibition will feature works by many well known contemporary artists such as William Crozier, Charles Tyrrell, Sarah Walker, Dorothy Cross and Maurice Henderson and will be on view at Fota House until the end of April next year.
The exhibition also involves an online education element which will be available free of charge from the Fota Learning Zone (www.fotalearningzone.ie). This new digital resource is part of the Irish Heritage Trust's commitment to creating interesting and unique learning experiences for their visitors. The art unit will be packed with information, images and project-based activities which will interpret this exhibition from a thematic angle. All of this information will be uploaded to the Fota Learning Zone for visitors to access either pre or post-visit. It is hoped that teachers, students and visitors to Fota House will all benefit from the wealth of information available on this innovative digital resource.
Image: Dara McGrath: Kilmacanogue N11, 2003, C-type photographic print (3/5): 81 x 100cm
Friday 26 November 2010 – Saturday 30 April 2011
Fota Island
Carrigtwohill
Co. Cork
Telephone: +353 21 481 5543
Opening hours / start times:
Monday 10.00 - 17:00
Tuesday 10.00 - 17:00
Wednesday 10.00 - 17:00
Thursday 10.00 - 17:00
Friday 10.00 - 17:00
Saturday 10.00 - 17:00
Sunday 11:00 - 17:00
Admission / price: Free
Groups Visits can be arranged out of hours by calling 021 4815543.