Constellations
Friday 10 June – Sunday 21 August 2011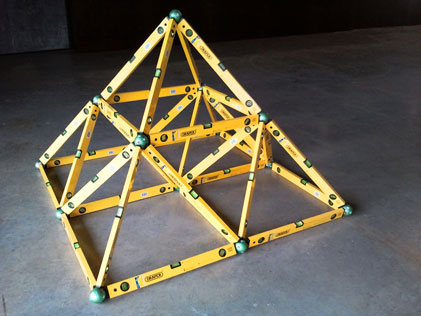 'A constellation implies a gathering of various elements – parts and pieces that combine to make up a further whole. The word also represents the mapping system that we impose on the stars, linking luminous balls of energy together to create an image, while maintaining the place and position of each individual part.'
Emma-Lucy O'Brien, curator, 2011.
Constellations suggests the varied ways that artists work to gather and illustrate ideas, and the ways in which their works are combined for exhibition. Curated by Emma-Lucy O'Brien, this Open Submission exhibition includes some of the country's young and emerging artists alongside more established names. The selection reflects the vast range of media, subject and forms encompassed in contemporary Irish art practice.
Constellations presents work by artists: Susan Connolly, Maureen O' Connor, Brian Harte and Anne French, Selma Makela, Ramon Kassam, Damian Magee, Gareth Jenkins, Fergus Byrne, Fiona Mulholland, Remco de Fouw, Emma Houlihan, Mark Durkan, Sanja Todorović, Maggie Madden, Magnhild Opdøl, Saidhbhín Gibson, Hannah Breslin, Emily Mannion and Ciarán Hussey. Gareth Jenkins was selected for the Éigse 2011 Curator's Choice Award of €1500.
Constellations was part of Éigse Carlow Arts Festival 2011 and continues to August 21st at VISUAL.
Image: Mark Durkan: Spirit Level, Spirit Levels and Balls, 2011
Friday 10 June – Sunday 21 August 2011
Old Dublin Road, Carlow
Telephone: +353 59 917 2400
Opening hours / start times:
Tuesday 11.00 - 17:30
Wednesday 11.00 - 17:30
Thursday 11.00 - 17:30
Friday 11.00 - 17:30
Saturday 11.00 - 17:30
Sunday 14:00 - 17:00
Admission / price: Free
Remember to pay for the parking! Box office open, as well as times given, on day of theatre events from 6.30pm to show start.