Conjuring for Beginners
Tuesday 3 July – Saturday 11 August 2012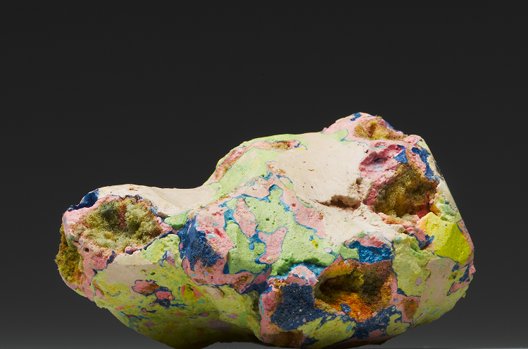 Opening Reception Tuesday 3 July from 6pm • Curated by Tessa Giblin
Visual arts is taking over Project Arts Centre this summer to present three unique exhibitions and our most ambitious project to date.
Conjuring for Beginners will transform the building; the Space Upstairs will become a giant gallery filled with sculpture on an enormous scale, by one of Ireland's most promising young artists Sam Keogh; the Cube will be home to a trio of artworks, light, sound and video installations by Janice Kerbel (CA/UK), Zbynek Baladrán (CZ) and the 2010 Turner Prize winning artist Susan Philipsz (UK); and in the gallery the final piece of the exhibition will be a collection of playful sculptures as the works of Daniel Dewar & Grégory Gicquel (FR), Angela Fulcher (UK/IE) and Ruth E. Lyons (IE) play out side by side.
Conjuring for Beginners runs at Project Arts Centre from 3 July until 11 August 2012, admission is free and the exhibition will be accompanied by a series of talks and special events.
Tuesday 3 July – Saturday 11 August 2012
39 East Essex Street
Temple Bar, Dublin 2
Telephone: +353 1 881 9613
Opening hours / start times:
Monday 10:22 - 19:58
Tuesday 10:22 - 19:58
Wednesday 10:22 - 19:58
Thursday 10:22 - 19:58
Friday 10:22 - 19:58
Saturday 11:13 - 19:58
Admission / price: Free