Collector's Print Draw
Thursday 5 December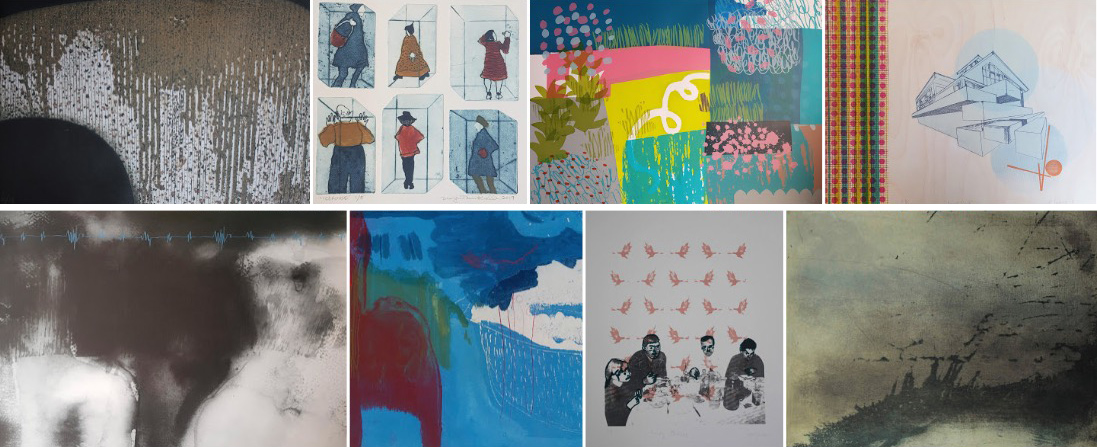 Please support Black Church Print Studio by entering our upcoming 'Collector's Print Draw 2019'. This is an ideal way to collect high quality art prints for your personal collection at a great price, and a great fun way to make and win your selections. The Print Draw also makes a great early Christmas present, with friend benefits that last all year, or great way to source unique Christmas presents for a loved one.
Tickets cost €150 and for this you can select an original fine art print by one of our Studio artists. An important part of our fundraising efforts, your contribution is essential for the development of the Studio's activities and enables us to purchase necessary equipment and upgrade our facilities, in order to maintain a leading professional facility for artists.
We thank you dearly in advance for your support!
How does Print Draw work?
Tickets are allocated in advance. You can only obtain a ticket by joining our Friend's progarmme and becoming a Black Church Print Studio 'Collector' for €150. On joining/renewing you will be allocated a complimentary ticket number. Everyone with a ticket number is guaranteed to win a print! See below for more great benefits.
All prints included are by Black Church Print Studio artists, many of which are worth twice or three times the price of the ticket.
On the night of the Draw, all ticket-holders will be admitted to view the prints on display at the Library Project from 6 pm. Everyone will see the prints for the first time. At 7 pm, the Draw begins, with ticket numbers pulled out the Studio's classic bowler hat. When your ticket number is drawn, you can choose your favourite print from the selection remaining.
There are approximately 70 prints included in the display and a maximum of 55 tickets sold, so everyone will have a choice! You are gauranteed to win a print!
Other benefits you can enjoy by being a Black Church Print Studio Collector, include:
10% discount on Prints by Black Church Print Studio Members
10% discount on printmaking workshops held by the studio
Invitations to Black Church Print Studio exhibition openings and events throughout the year.
Exclusive tours and live print demonstrations
For further information contact Hazel Burke, General Manager – 01 6773629 / hazel@blackchurchprint.ie
Thursday 5 December
Black Church Print Studio @
The Library Project
4 Temple Bar, Dublin 2
Admission / price: Free