Colin O'Daly:
Friday 31 October – Saturday 22 November 2014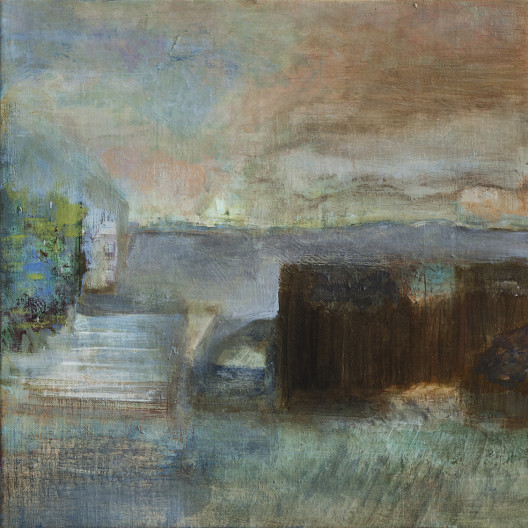 Opening Reception Thursday 30 October at 6:30pm
Renowned restaurateur Colin O'Daly who has devoted much of his life to the pursuit of artistic expression will launch his second solo exhibition with Gormleys Fine Art. Colin has been painting for the last 20 years however he is best known in Ireland as a master chef having previously held a Michelin Start for his culinary exploits. In the past 5 years he began to switch profession from chef to full time artist. The exhibition opens on Thursday 30th October and will run until 22nd November.
This body of work explores his experience of living in Lettermore in the heart of Connemmara. O'Daly's work attempts to bring an emotional view of the environment in which he now lives. The work explores both interior and exterior elements of living in isolation in a cottage deep in the mountains overlooking Galway Bay. The paintings include scenes overlooking Lettermore, of fisherman's net and the feeling of an isolated cave. Throughout the exhibition hues of blue submerge his every utterance and evident are footsteps into the unknown. All these works are painted with great care, showing many layers of colour and light. They have a semi abstract feel and draw on the artists on own inspiration and optimism for the future having come through a difficult past.
Commenting on Colin's work artist Brian Maguire said, "At first glance the shift from fine dining to fine art this is huge but in technical terms it is not as great as it seems, artists have often likened painting to cooking. Where the professions can separate is when one considers the intention."
The exhibition will be officially opened by Ross Lewis, Michelin-star-winning head chef and co-owner of the restaurant Chapter One.
Friday 31 October – Saturday 22 November 2014
27 South Frederick Street, Dublin 2
Telephone: +353 1 6729031
Opening hours / start times:
Monday 10:00 - 17:30
Tuesday 10:00 - 17:30
Wednesday 10:00 - 17:30
Thursday 10:00 - 19:00
Friday 10:00 - 17:30
Saturday 10:00 - 17:30
Admission / price: Free