Cloudlands: Helium Arts + Rachel Tynan || Eszter Némethi
Saturday 5 March – Saturday 19 March 2016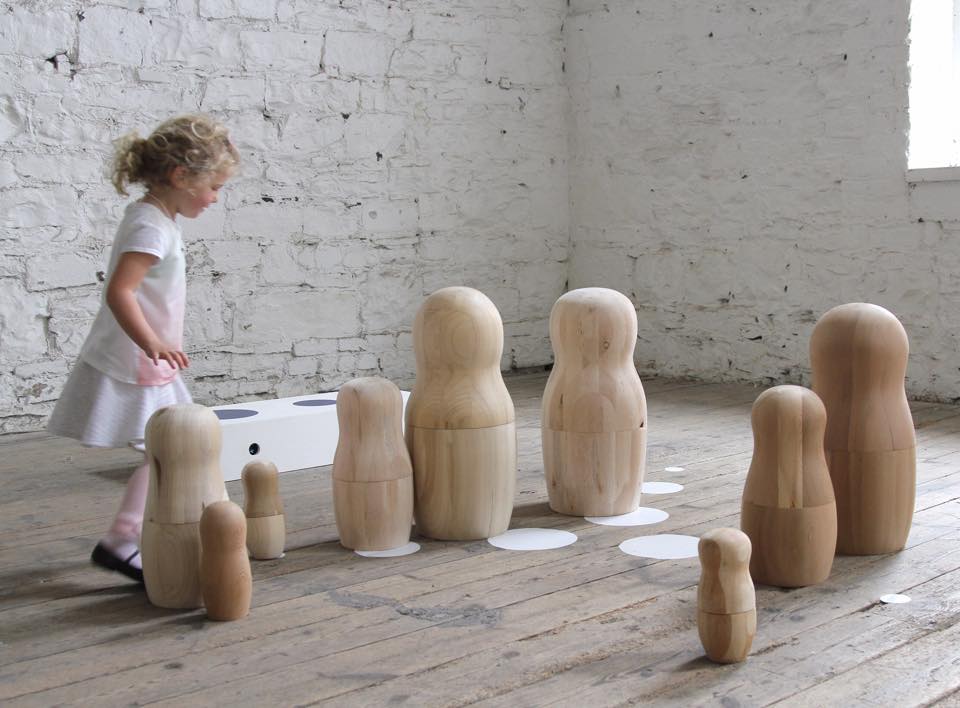 Galway Arts Centre is hosting the launch of Cloudlands, a national tour by Helium Arts, the children's arts and health organisation. Helium gives a creative voice to children and teenagers in hospitals and healthcare settings through participatory arts programmes. This tour is funded through the Arts Council's touring and dissemination of work award. After its launch in Galway Arts Centre, Cloudlands will then continue to hospitals and arts venues in Cork, Dublin and Waterford.
Helium's Cloudlands invites audiences into creative lives of teenagers in hospital. Through two distinct pieces of work, themes of alternate realities, escape and hidden stories are revealed.
The Titans is an installation formed through a beautiful family of wooden figure which can be moved into different combinations to reveal sound recordings of the teenagers' stories. From a Star Lady who heals, to a transforming cheeky Faun, The Titans uncovers another world that sheds light on the characters and their lives. This installation was developed by artist Rachel Tynan and teenagers in Temple Street Children's University Hospital. Radio/Silence is an interactive radio game which alters the hospital environment for the listener. Using their own mobile phones listeners can help the characters save the world from an evil doctor intent on spreading silence. Dial in, choose to be a hero… or not! Radio/Silence was developed by artist Eszter Némethi and teenagers in Cork University Hospital.
To see more from Helium, please go to www.helium.ie
Saturday 5 March – Saturday 19 March 2016
47 Dominick Street
Galway
Telephone: + 353 91 565 886
Opening hours / start times:
Monday 10:00 - 17:30
Tuesday 10:00 - 17:30
Wednesday 10:00 - 17:30
Thursday 10:00 - 17:30
Friday 10:00 - 17:00
Saturday 10:00 - 14:00
Admission / price: Free