Ciarán Lennon
Friday 24 January – Friday 28 February 2014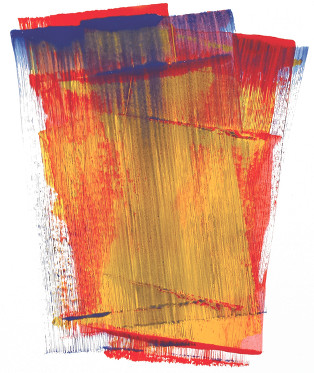 Opening Reception Thursday 23 January 5:30 – 8pm
Peppercanister Gallery is pleased to present an exhibition of new work by Ciarán Lennon. For over 40 years Lennon has distinguished himself as an uncompromising and inventive artist, consistently creating works both visually and morally powerful and remarkably, true to the light of Dublin Bay.
Known for his colourful abstract paintings of iconic beauty, Lennon's new Ground Aluminiums (Light Paintings) present a glorious synthesis of industrialised ore (AL13) and the human touch. These works are literally self contained, ie, the grinding of the metal block makes the pigment and simultaneously creates the reflecting shine of light.
"Mine is an art of catharsis, that finds resolution in images of life-positive vitality unencumbered by its opposites and ironically (tragically) of course, containing them." C. Lennon, New York 1st Jan 2014
Lennon has exhibited widely. Including New York, London, Paris, San Paolo, Copenhagen and Dublin. His work can be found in most major public collections including Ulster Museum, IMMA, Dublin City Gallery, The Hugh Lane and Trinity College, Dublin and in private collections both in Ireland and Internationally.
His larger AL13 paintings will run concurrently from Jan 14th until April 28th at the RHA, Ely Place, Dublin 2.
Image: Ciarán Lennon: Acrylic Paint Drawing, Sept 2013, acrylic & aluminium pigment, 60 x 40cm
Friday 24 January – Friday 28 February 2014
3 Herbert Street
Dublin 2
Telephone: +353 1 6611279
Opening hours / start times:
Tuesday 10:00 - 17:30
Wednesday 10:00 - 17:30
Thursday 10:00 - 17:30
Friday 10:00 - 17:30
Saturday 10:00 - 13:00
Admission / price: Free
Closed Mondays and Bank Holiday weekends.